The Best Halloween Episodes To Watch This Week
Screenshot this and start working your way through it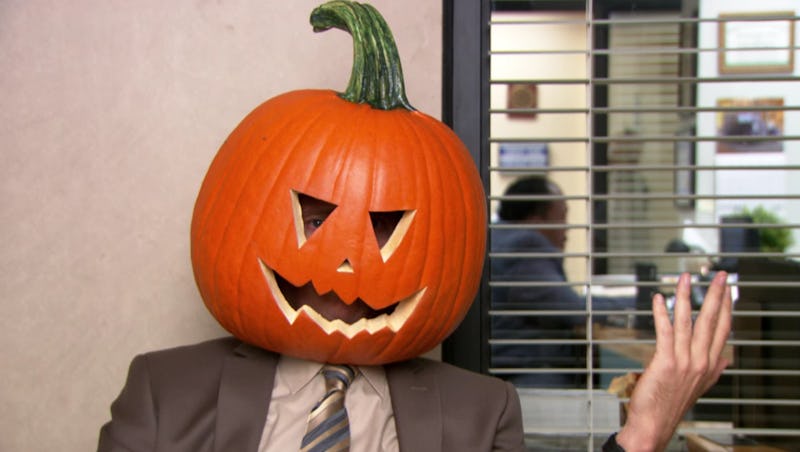 Looking to usher in some Halloween vibes as the day creeps closer? What better way than to sit in front of the fire with some halloween snacks (bought with trick-or-treaters in mind none the less), and a Halloween episode from your favorite shows.
If you're not a scary movie kind of person this is the perfect way to get into the spirit of things without giving yourself nightmares.
From The Office to Gilmore Girls, here are some the best Halloween episodes to get you in the spooky mood.
1. The Simpsons– Tree House Of Horror
The Simpsons is somewhat of a classic with their annual Halloween special. It has become a staple in many households in the festivities leading to the big night by providing fright whilst remaining family friendly.
Any of the Tree House Of Horror episodes are sure to get you in the mood for trick-or-treating, but my absolute favorite would have to be Treehouse of Horror II (season 3 episode 7), where we enter the dreams, or rather nightmares, of each of the family members!
2. Wanda Vision– All-New Halloween Spooktacular!
For all of you interested in the world of superheroes, or in the mood for something a bit newer, Wanda Vision Episode 6 is the perfect watch for pre-Halloween spook!
Wanda spends the episode trick-or-treating with her kids, while vision investigates what the truth of their world is.
3. Friends– The One With the Halloween Party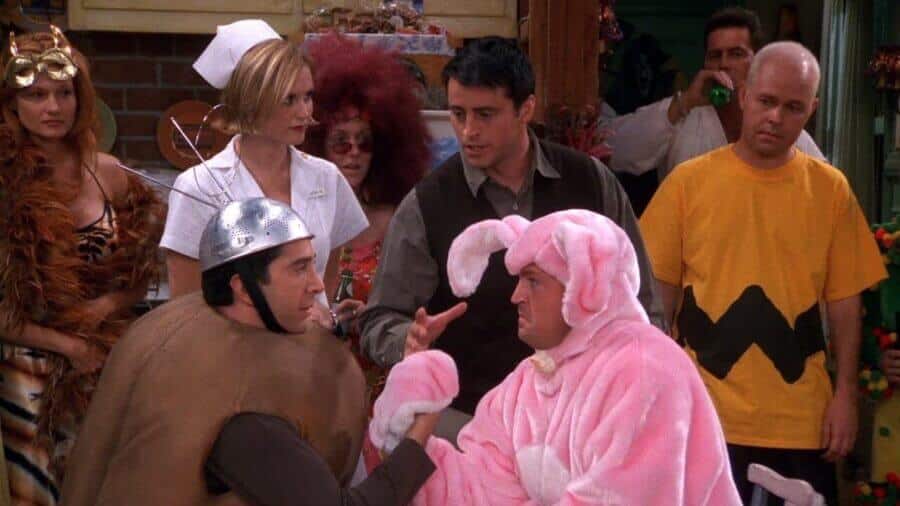 Friends is an old reliable, and if you're looking for something familiar to watch, this episode is ideal! Monica decides to throw a last-minute Halloween Party, as Rachel attempts to prove she is ready to be a Mum by handing out candy.
It provides classic Friends humor and shenanigans with a dose of Halloween fun thrown in there too.
4. The Office- Annual Halloween Specials
Another fan fave, The Office which has an annual Halloween Special to provide you with some festive funny moments.
I would recommend any of the episodes for a laugh, but my personal favorite would have to be "Here Comes Treble" (Season 9, Episode 5) which sees a number of plot twists throughout the episode. Also great for getting some low-budget Halloween costume inspo, might I add.
5. Stranger Things-"Trick or Treat, Freak"
Stranger Things as a whole show is pretty spooky if you ask me, but they do have a specific Halloween-themed episode to get you in the mood for dress-up and spooky stories with "Trick or Treat, Freak".
The episode provides doses of humor and horror in the perfect balance, so be sure to add this to your go-to Halloween watch list.
6. Modern Family – "Halloween"
Modern Family is an absolute classic, and such an easy watch too. You can always count on an annual Halloween-themed episode in each season, so there's plenty to work your way through.
In "Halloween" (Season 2, Episode 6) Claire's passion for Halloween is sure to get you all riled up and ready to spook your own trick-or-treaters as well.
7. Gilmore Girls – "21 Is The Loneliest Number"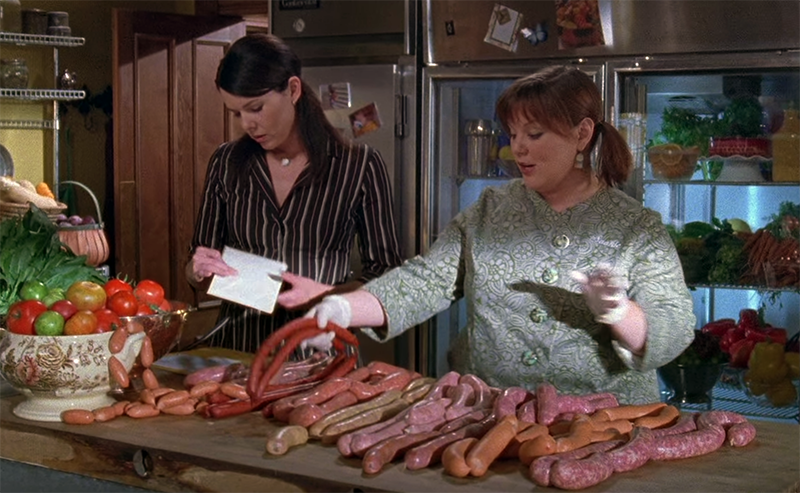 Gilmore Girls is the gift that just keeps giving, regardless of how many times you've watched it. The show does have a tonne of Autumnal episodes- but there is only one true Halloween episode.
"21 Is The Loneliest Number" (Season 6, Episode 7) is actually the only full-on Halloween episode released by the show, despite it being synonymous with the season. Give it a watch this weekend, or just dip in and out where you like as it's bound to be set in Autumn and give you cost vibes regardless of whether or not they're celebrating Halloween in Stars Hollow.
Written by Rebekah O'Reilly