The Whole Cast Of Dawson's Creek Reunited For The First Time Since The Show Ended
The show is 20 years old this year. Feel old yet?
Entertainment Weekly have reunited the cast of Dawson's Creek for the first time since the show ended in 2003. Do you feel old yet?
The cast — Holmes (Joey Potter), James Van Der Beek (Dawson Leery), Joshua Jackson (Pacey Witter), Michelle Williams (Jen Lindley), Busy Phillips (Audrey Liddell), Kerr Smith (Jack McPhee), Meredith Monroe (Andie McPhee), and Mary Beth Peil (Evelyn "Grams" Ryan) — sat down for EW's cover story and video reunion. The main cover features the original foursome — James Van Der Beek, Katie Holmes, Joshua Jackson, and Michelle Williams.
"I think we've all sort of seen each other over the years, but not everybody all together," Katie Holmes told EW. "And never for long enough."
The show premiered 20 years ago, pre-social media, which is one thing Holmes is grateful for. "What I love about the show is that it existed at a time, pre-social media, pre-internet, and it was nostalgic when we were shooting it".
Unfortunately, Dawson's Creek creator Kevin Williamson ruled out a reboot of the teen drama, which was set in the fictional seaside town of Capeside.
"If someone else out there could… I would love to see someone else's take on it, but I don't think it's gonna be me," Williamson told EW.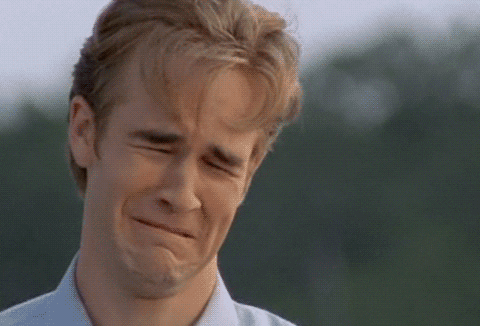 Unsurprisingly, the internet has gone mad for the reunion, taking to Twitter to express their excitement.
1998/2018

I'm crying…#DawsonsCreek pic.twitter.com/8H6IwLuBRj

— Sarah1017 (@SarahHNH) March 28, 2018
WHAT A TIME TO BE ALIVEEE.#DawsonsCreek pic.twitter.com/vzcZ56pzk7

— just survived jdm eyes. (@househarington) March 28, 2018
Before seeing the #DawsonsCreek reunion photoshoot vs. after pic.twitter.com/rQZHmHEAw5

— Cole Delbyck (@coledelbyck) March 28, 2018
You can read the full cover story on ew.com.
Have your say
More like this