Vogue Williams Ended Up Out On The Town With Ryan Tubridy After Late Late Show
If you're Vogue Williams at least!
The podcaster opened up about her night with the Late Late host where they ended up out on the town until the wee hours of the morning on a recent episode of My Therapist Ghosted Me.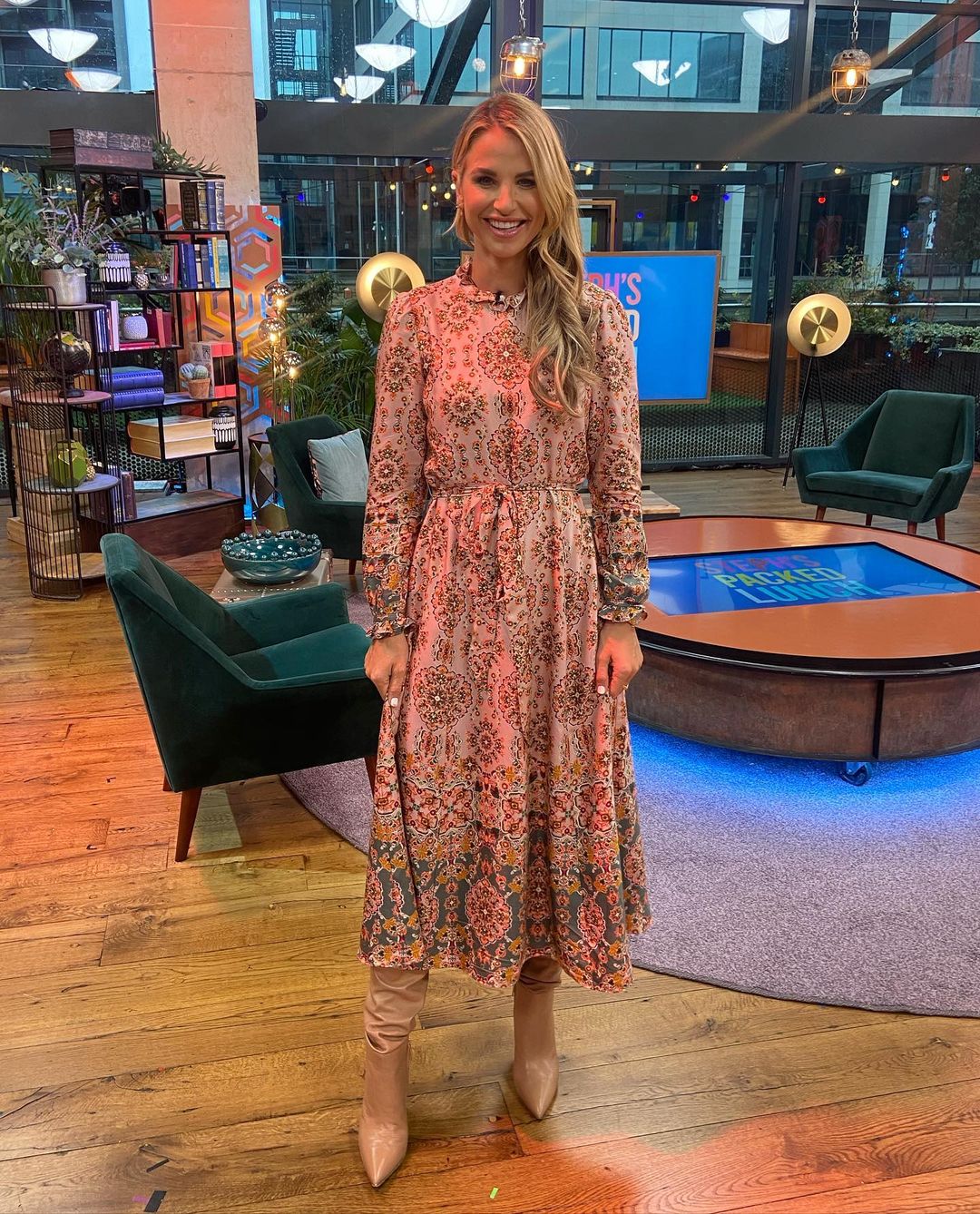 Speaking on her podcast, alongside Joanne McNally, Vogue told all about the night in question: "I'll tell you what, I love Ryan Tubridy. Amber [Vogue's sister] has openly admitted that she fancies Ryan Tubridy, she's a lesbian but she fancies Ryan Tubridy. He is nice. I had the nicest time."
She went on to explain: "So I got there, and I always have to have a drink before I go on, so I had a drink and a half before I went on, and then I came on, and the Amber arrived in from her work party and she'd been there since 4pm.
"I was like 'Oh my God, Amber is in a hula hoop.' Anyway, we stayed out, Ryan came out, we stayed drinking with Ryan until about half one in the morning."
Things didn't end there for Vogue as she revealed that once she got into the taxi, she headed home with her sister… even though she was supposed to go back to where she was staying with her husband Spencer.
"Amber said I then tried to fall asleep on the kitchen floor! And then Spencer was ringing me, obviously, I didn't see it. I woke up as a 37-year-old woman, in my jumpsuit, in my sister's bed! Spenny was looking for me as well, he couldn't find me!"
We can't cope with these shenanigans!
Written by Bronwyn O'Neill 
Have your say
More like this