We're Dying Over These Pictures Pippa O'Connor Shared Of Baby Billy
A literal angel
View this post on Instagram
Pippa O'Connor has shared some stunning new snaps of baby Billy, her third child with husband, Brian Ormond.
Posting a series of gorgeous black and white pictures to social media Pippa said; "Billy, capturing some moments with our little angel. 17 days old."
Over the weekend she shared an update with followers too saying; "It's only been 2 weeks of little Billy but it's like he's always been here."
"He's brought so much happiness to our hearts & home .. Trying to savour every moment of these early weeks," she added.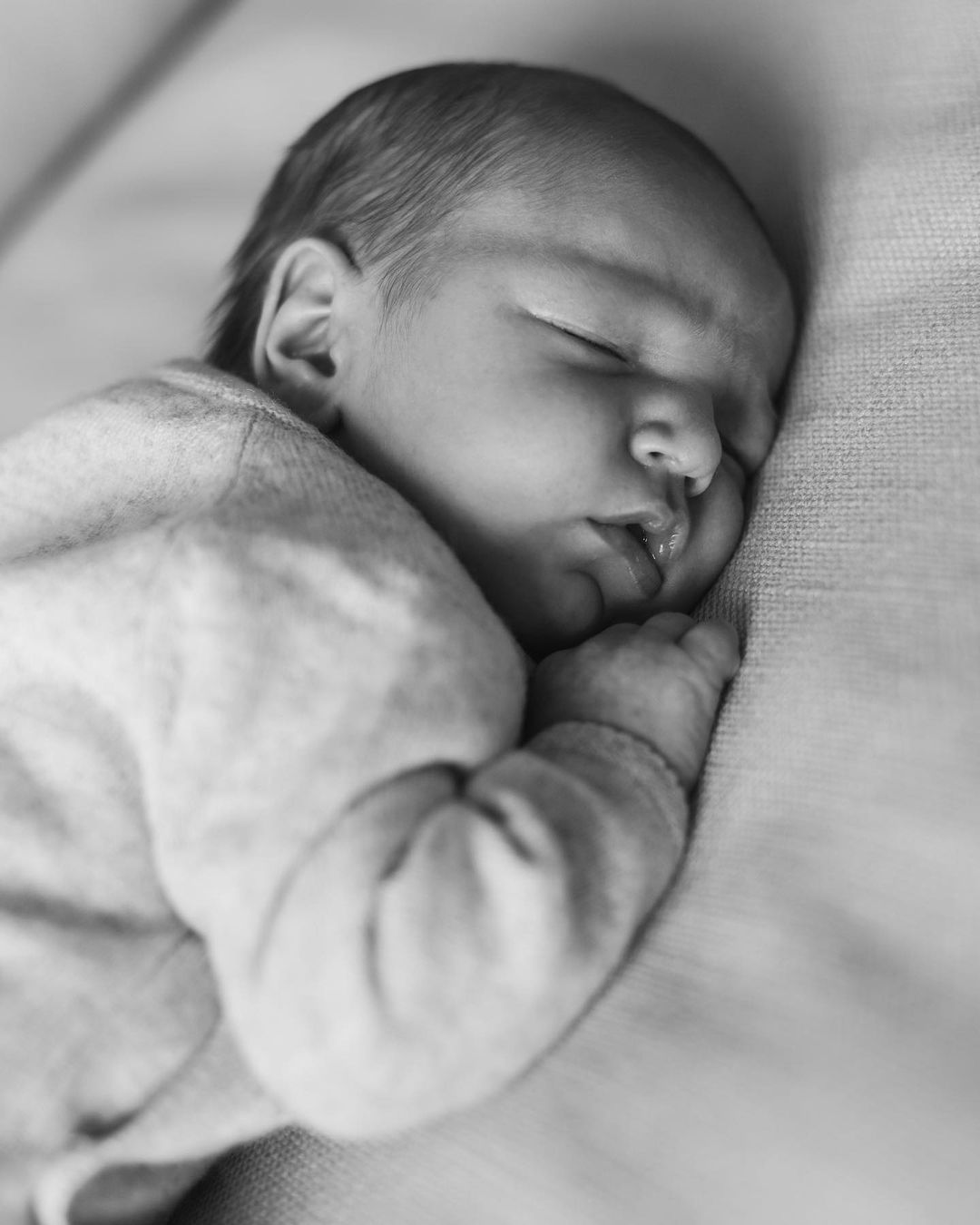 Brian shared the happy news that they welcomed a baby boy into the world on the influencer and businesswoman's Instagram page last month.
"Welcome to the world Billy Ormond. Our beautiful baby boy arrived safely yesterday weighing 9lbs 15oz."
"Feeling so lucky and overwhelmed that he's here.. I've been staring at him for 24 hours now. Days like these are hard to put into words.. but beyond grateful comes close."
View this post on Instagram
The couple already has two sons, whom she has previously revealed are extremely excited for the new arrival.
Pippa and Brian knew the gender of their baby all along but kept it to themselves as their sons wanted to be surprised.
She explained during an Instagram Q&A "We know [the gender] but keeping it to ourselves as our boys would like a surprise."
View this post on Instagram
Pippa shared her delight to be pregnant on Instagram in May with a post captioned, "I'm feeling beyond grateful and happy to be sharing our special news. We are all so excited to welcome baby Ormond to our family this Autumn".
She went on to share with her followers that she had suffered a miscarriage last year. Pippa recalled finding out she was pregnant last summer was the "biggest shock", but went on to say, "unfortunately I had a miscarriage in October".
Pippa shared that she knows how everything can look perfect on Instagram and wanted to be real with her followers, "I wanted to be truthful about what I went through".
We're so delighted for Pippa and Brian on their new arrival, a huge congratulations!
Have your say
More like this