6 Cute Pairs Of Shorts That Won't Have Your Bum Hanging Out
Listen, we've all been wondering if such a pair of shorts even exists.
The lovely weather is showing no signs of letting up (TG) – and while it's very enjoyable, many Irish women are probably facing the same dilemma. To wear shorts, or to not wear shorts? For some reason, donning shorts always feels like a huge deal. We're not used to exposing that much of our pale leg flesh, or having to actually pay attention while shaving.
Then there's the fact that shorts have been getting smaller and smaller as the years go by. Absolutely get those bumcheeks out if that's what you want to do, but if you don't, what are your options? Well, all of these should do the job nicely.
Yes, that's a few inches of thigh coverage! What a beautiful sight. And despite the name, these mom shorts don't look like something you'd find on your mam. There are all sorts of washes available, as well as Curve and Tall sizes.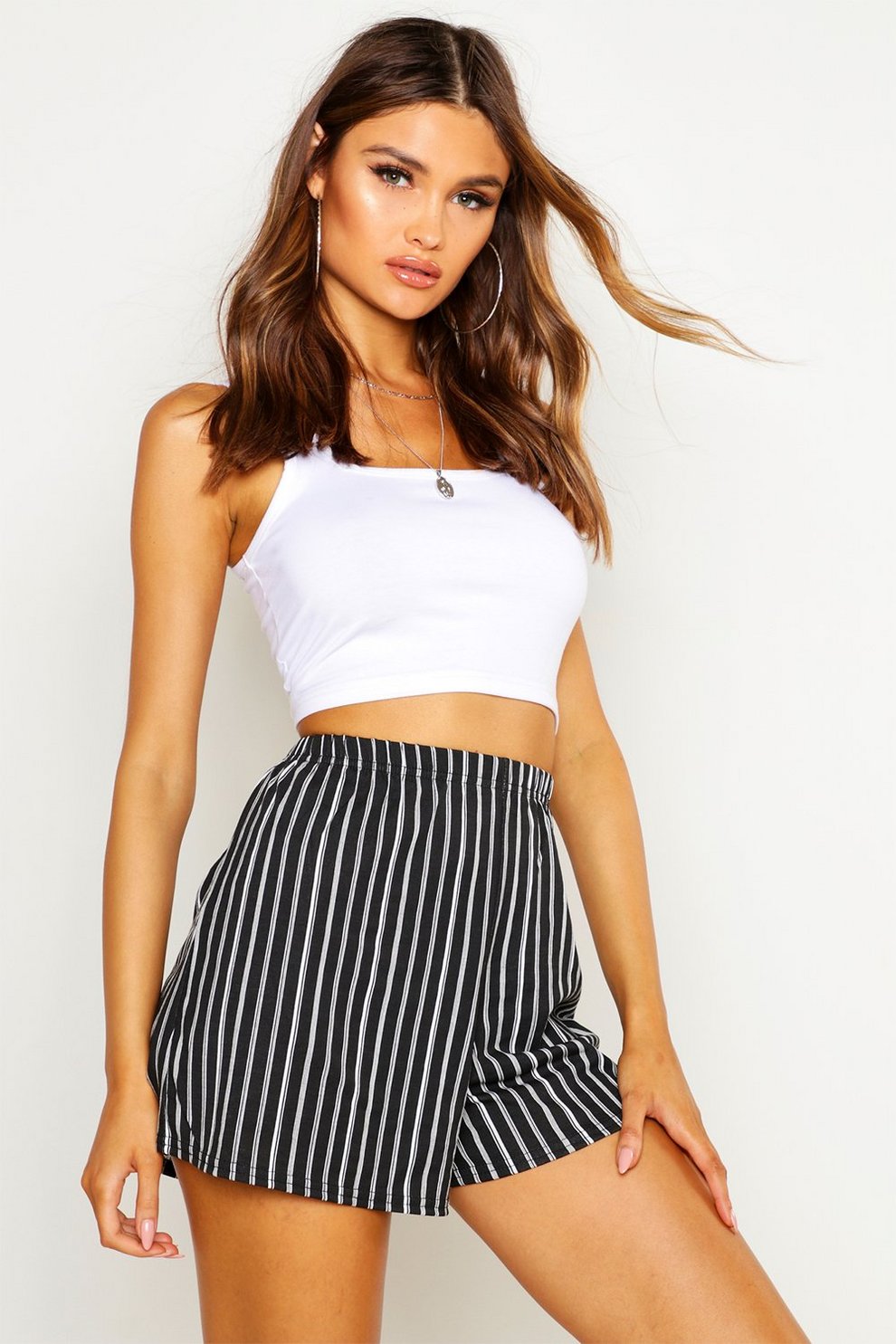 These shorts are great in hotter weather – so light and airy. They're also ideal if you suffer from chub rub, as the fabric protects your poor thighs from chafing too much. A blessing. (Search 'flippy shorts' on Boohoo for a whole host of colours up to a size 24.)
These are a little more tailored, and would look gorgeous with a floaty white top. Yes, shorts can be kinda fancy!
Another pair of light and airy beauties that will pair nicely with literally every t-shirt you own.
We don't have enough co-ords in our lives. If these adorable little shorts weren't enough, there is a matching shirt to throw over and take the look to the next level. Dream holiday outfit.
Culottes! They cut out the leg-shaving, the chub-rubbing, and the potential fake-tanning, so you can keep cool on more self-conscious days. Never let summer dressing best you again.
Have your say
More like this