8 Iconic Shops Every Irish Woman Loved That We Still Mourn Daily
AWear, Sasha, No Name... RIP :'(
Before online shopping was a thing, before the influx of US and UK shops on our soil, Irish girls had a small supply of places to find clothing.
Sadly, time is a cruel thing, and most of these places are no more. Let us look back on some of the shops we loved so well, and remember the good old days.
Sasha
RIP to one of the greats. Maybe you bought your first pair of (ill-advised) heels in Sasha, or got a fancy dress for a special occasion. Whatever it was, shopping there made you feel like a WOMAN, even if you were like, 14.
AWear
AWear was Sasha's sensible younger sister. This is where your mam would bring you to get the few bits (and pick up something for herself too) because she knew you both would probably agree on it – pretty dresses, good coats, and cosy jumpers were all in great supply here. It was absolutely heartbreaking when they closed shop for good in 2013.
No Name
No Name was on top in the pantheon of Dublin's cheap teen clothing shops (Fab in the Ilac was also legendary). The home of diamanté slogan tees, your rara skirts, your matching velour tracksuits… basically, everything a 2000s girl could ever want in her wardrobe.
Tammy This was in a few outposts of Roches Stores (ah, Roches Stores) in Ireland, but you probably knew about it from the UK teen magazines. Tammy was the slogan t-shirt mecca, and you thought you'd die if you didn't get a long sleeve top that said '95% Angel' on it. Once you grew out of Tammy, though, you moved on to…
Bay
Another Roches Stores favourite! If you wanted a satin top to wear on a date or a gigantic belt to cinch in your peasant dress, Bay was the place to go.
Hairy Legs*
*Hairy Legs was specific to Galway, but most towns and cities had at least one shop like this, stocked with the coolest Nope hoodies and the widest Susst flares. It was slightly out of your price range but you managed to cadge a few garments from your parents for your birthday/Christmas.
Punky Fish
We all wanted a pair of 'illuminous' octopus pants, but if they were PUNKY FISH 'illuminous' octopus pants, even better. This is where you went to get some neon shredded thing to wear to the teen disco (neon shredded things were the only acceptable thing to wear to a teen disco in the mid-2000s).
Jane Norman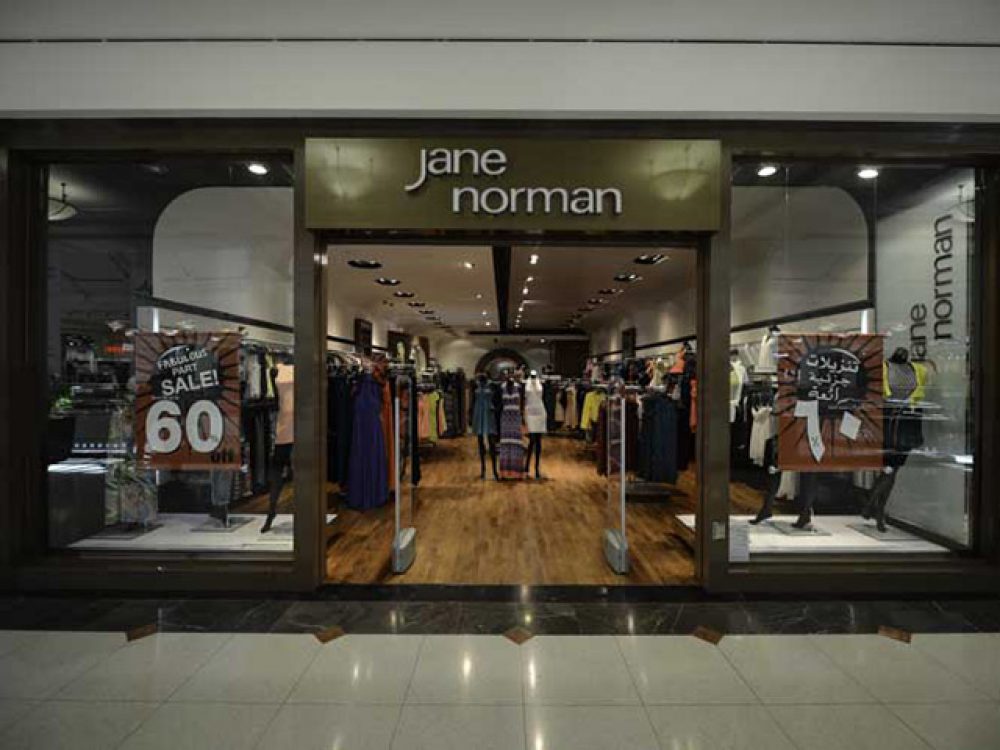 Another UK import, Jane Norman provided you with shiny one-shoulder mini dresses, strapless prom dress situations, 'sexy' bandage-style skirts, tops with patterns like this…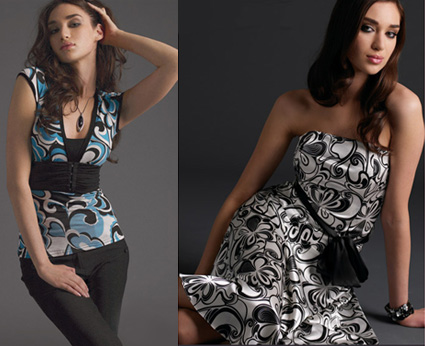 And a highly covetable drawstring bag to bring your PE gear to school in. Just iconic.
Have your say
More like this