8 Ways To Wear The Midi Skirt, AKA Instagram's Favourite Hemline
They're super chic at any time of year.
If you're like us and enjoy window shopping via Instagram, you'll know that bloggers love a calf-skimming midi skirt. They look fab, but they're a tricky beast to master, especially if you're particularly tall or short – and what are you supposed to do about tights? There are just too many variables.
But we do believe that there is a midi skirt out there for everyone. Find it, and you'll have a super-polished wardrobe essential to wear any number of ways: fancy with heels, casual with runners and a jumper, or smart with a cute pair of boots. Here are eight of our faves in the shops right now.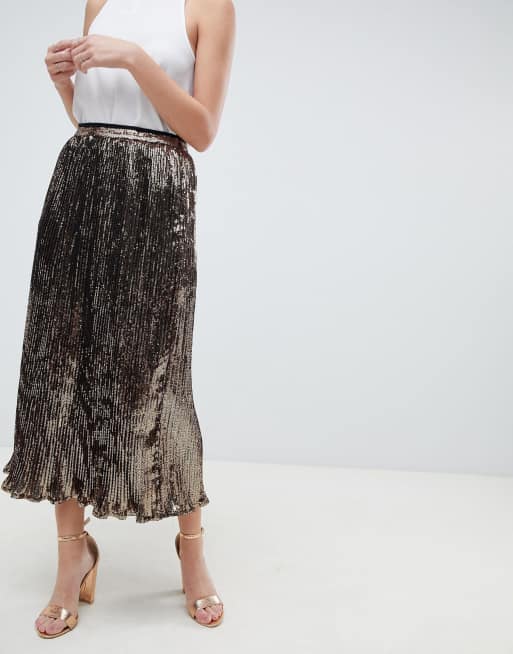 This skirt just screams 'festive', so it might be a good one to squirrel away for holiday parties (listen, they're right around the corner). It's also available in Petite.
Animal-print pleated skirts may just be the trend of the season – this one from Zara is gorge.
This could be paired with a slinky top and sandals for a fancy do or with a jumper and boots for more casual days. We love a hard worker!
Team it with a white t-shirt and Converse for an effortlessly cool vibe.
We're all about clashing pink and red these days (who ever thought that would be the case?) and this flowing skirt nails it perfectly.
That lace trim? So romantic and lovely.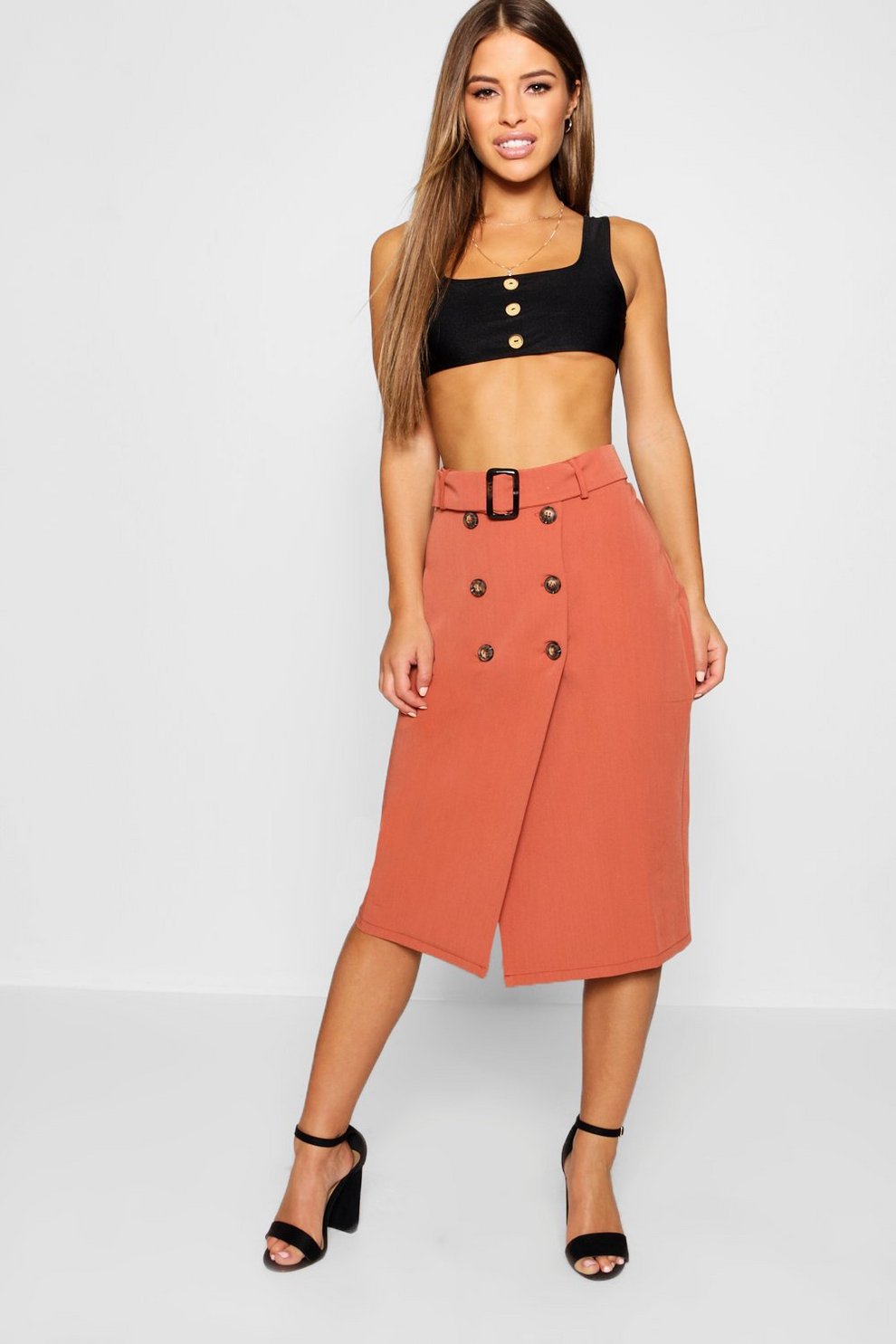 Can you say workwear? Also available in black and white if autumnal rusty shades aren't your bag.
A sequinned check pattern is certainly out there, but we can't help but love it.
Have your say
More like this