How To Wear Glitter Like A Grown Up, Because We're All A Little Bit Extra
I was never really a glittery girl. While I did smear some Claire's glitter gel on for my school concerts, it was soon replaced by a desire to wear black eyeliner and only black eyeliner at all times. As I got older, I started experimenting more with colour, but glitter still seemed like a lot of effort.
Then I started following Insta-famous makeup artist Katie Jane Hughes, who uses glitter with gleeful abandon. She made it look easy and accessible, something you could do every day if you wanted. And I did want.
Now, I could get a special primer and some loose glitter and carefully pat it on to my eyelids while trying not to get it on everything I own, but that's a bit more effort than I'm OK with. More and more brands are bringing out glitter you can just swipe on – and it's opened up a world of glittery looks to the more lazy/neat/low maintenance among us.
Here are five no muss, no fuss glitters that will spice up your makeup bag (and possibly your life).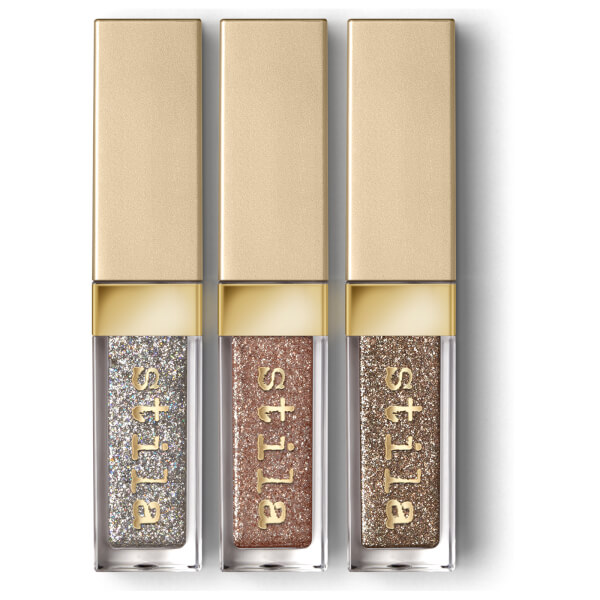 This is possibly the product that kickstarted the glitter trend again, and it's extremely worthy of all the praise it gets. It's so easy to apply and does not move until you need it to – you can pat just a tiny amount on for a hint of sparkle, or layer and layer until it's practically opaque. I like the shade Smoky Storm (a kind of burnished gold) but Kitten Karma is probably the most universal.
Beyoncé performed at Coachella earlier this year as we all know, and while I was consuming just about everything I could about the gig, I discovered that her makeup artist had used this glitter on her eyes. I looked up the brand, and was instantly mesmerised by Houdini:
Stunning, right? So I bought it, and have been delighted by it ever since – I wear it alone all across my lid so it flashes when I blink my eyes, or patted on top of eyeshadow to add drama. Lemonhead is an independent American brand so shipping is $$$, but if you like your makeup and value a mess-free glitter experience, you probably won't regret it.
If you balk at shelling out for shipping, this is probably the closest alternative to the Lemonhead glitter and available from Boots. The jelly-like product dries down in a few seconds, leaving your glitter there for the night – I am extremely attracted to Diamond, an opalescent shade with chunky hexagonal glitter.
This an OG liquid glitter and still one of the best. The tiny brush makes it incredibly simple to use, and it can be dialled up or down according to your needs, from carving out a glittery crease to putting a few sparkles in the corners of your eyes.
If you're not one to go all out, but still desire a touch of glitz, may I recommend MAC's classic Dazzleshadows? They're powder eyeshadows with a healthy sprinkle of glitter that reflect the light beautifully. Slow/Fast/Slow is a gorgeous copper, while I Like 2 Watch is the duochrome gold of dreams.
More in my lane are the Dazzleshadow Liquid eyeshadows coming out in August – look at these shades! I'm eyeing up the top right and that fab concoction to the left of the middle row.
Whether you're into loud makeup or a more minimalist look, there is bound to be a sparkly product that works for you. In the words of Girls Aloud's Sarah Harding: Don't be bitter, glitter.
Have your say
More like this