This €4 Concealer Is The Best For Covering Up Those Angry Red Spots
It's a lifesaver. Trust us!
I'm a skin-picker. It's one of my many terribly un-glam habits, which include nail-biting, cuticle-nibbling, and sitting in my towel for about 45 minutes post-shower. I just love squeezing my pores! And since a light-up magnifying mirror arrived into my life at Christmas, it's only gotten worse.
This means that I pretty much always have some red marks or a developing spot on my face, and since I don't love a full-coverage foundation, it's hard to completely hide them. So many concealers have tried and failed. It's sad really.
Step in Catrice, who recently brought out two concealers as part of their HD Liquid Coverage range – and one in particular has come to my rescue.
The Precision Concealer (€3.95 from Penneys and pharmacies all over the place) has a teeny-tiny applicator that means it's very easy to pinpoint conceal dark marks or spots.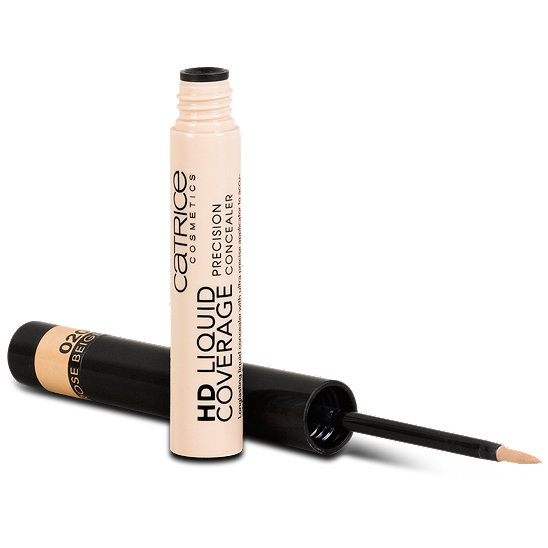 I like to draw tiny x's over them, leave the concealer for a few seconds to set, then gently blend in the edges with a sponge or a finger.
For particularly glaring red lads, I set the first round of concealer with powder then go back in with another tiny dot of it to really make them disappear. It works, and it doesn't budge until you want it to.
Now I know that if I slip up and squeeze the life out of the blackheads on my chin, I can easily hide my crimes. I do plan on stopping… Eventually.
Have your say
More like this