5 Ways To Spoil The Woman In Your Life This Mother's Day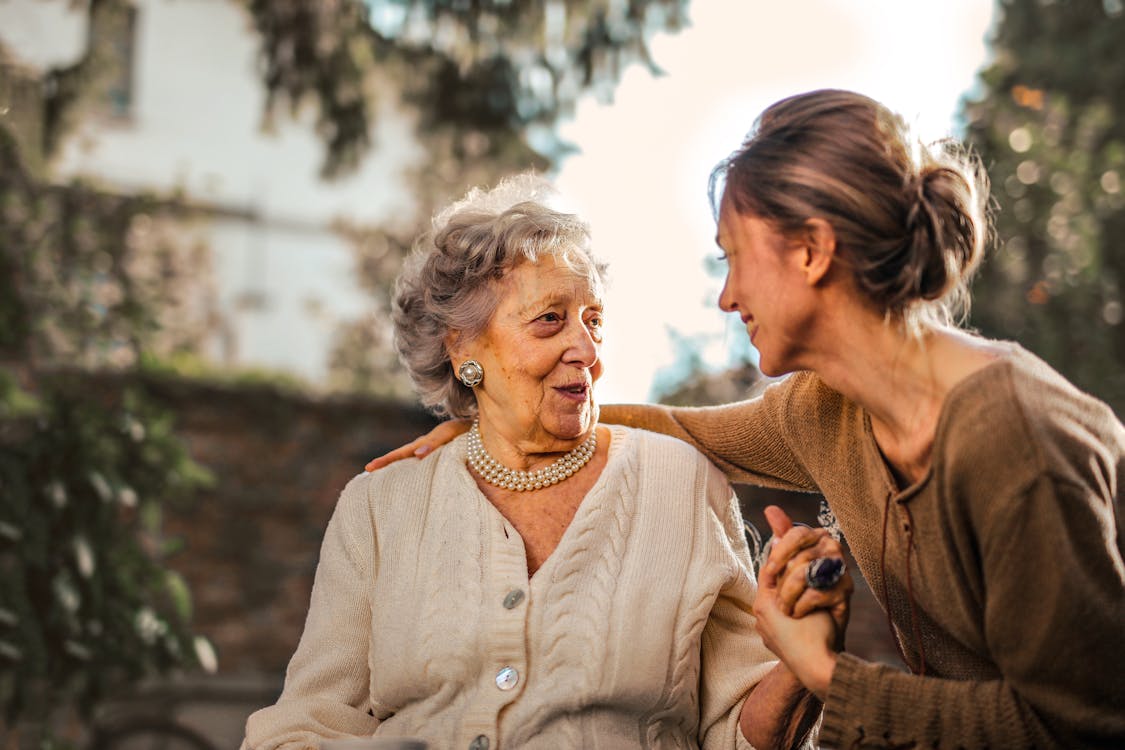 2023 has flown past us in a flash and with the months ticking on at al alarming rate, Mother's Day is just around the corner. With people on average spending more on Mother's Day than they do on Valentine's Day, we know it's an extra-special day for so many families. With their wooden spoons and age-old wisdom, our Mammys deserve to be spoilt this Mother's Day so we've got some fabulous gift ideas for the special woman in your life this Mother's Day.
Afternoon tea
View this post on Instagram
Why not treat your loved one to an extra-special afternoon of tea, pastries and even some prosecco if you feel like going a bit extra. Treat her like the queen she is with afternoon tea fit for royalty in one of the many gorgeous locations across the country. If you're in the Dublin area, Póg offers the most fabulous range of afternoon tea sandwiches and desserts. You can even add a bottle of bubbles if you're feeling up to it! If your Mam is more of a cocktail gal, The Dylan Hotel in Dublin offer their signature Tipsy Tea with booze-infused desserts along with all of your afternoon favourites. Throw in one of their delicious cocktails or stick with your tea – either way your Mam will feel spoilt this Mother's Day.
Jewellery
View this post on Instagram
A classic is a classic for a reason and after all, diamonds are a girl's best friend! If you're really unsure of what to get your Mam this Mother's Day, jewellery is always a safe option. This year, why not keep it Irish and give your special someone a little Irish craft from some amazing home-grown brands. Tipperary Crystal and Newbridge Silverware are always the top of our lists when it comes to Irish jewellery, but why not check out some of Ireland's smaller, up and coming brands? Emma by Jane has a gorgeous collection of gold and silver jewellery that is sure to capture the heart of any style lover. Whatever you Mam's style, buy her a piece of jewellery she'll treasure forever.
Makeover
View this post on Instagram
Whether she's heading for a girl's night out, or just fancies getting pampered and dolled up, treat your mother to a makeover this year for Mother's Day. With countless private MUAs available for house calls or at their private studios, you're sure to find a fabulous makeup artist near you. If you're living closer to Dublin, pop into the beauty counters at Arnotts or Brown Thomas to check out some amazing brands like Charlotte Tilbury and NARS who can help organise the makeover for you. If you want to stick with Irish brands, Sculpted by Aimee on Grafton street have an amazing team who will guide you ever step of the way. You can find vouchers on their website, or even book yourself and surprise your favourite woman this Mother's Day.
Spa Day
View this post on Instagram
Between running here, there and everywhere and looking after everyone, sometimes all your mammy wants on Mother's Day is to relax. If that's the case for your favourite woman, then why not book her in for a spa day? She can take a soak in heated pools, relax to their soothing music and even fit in a massage while she's there. Check out some of the amazing spas all over Ireland including Kilronan Castle in Roscommon and the Powerscourt Hotel in Wicklow for some inspiration. Why not book yourself in and make it a treatment for two!
Monthly subscriptions
View this post on Instagram
This may seem like an odd one, but bear with me. Subscriptions have come a long way from your Mam's old Avon magazine subscription. They have evolved and spread into every product sector, from razors and toilet paper to food and beauty products. Subscriptions are the gift that keeps on giving and every month your Mam can get an extra-special box of mystery items that she is sure to love. If your special lady is a beauty lover, Look Fantastic's Beauty Box is the way to go, with a new collection of products every month for her to try and fall in love with. If she's more of a foody, then The Irish Taste Club is the one for her. Described as a "farmer's market to your door", every month your mother will receive a collection of Irish artisan food products from up and down the country. A little reminder every month of just how much you care.
Have your say
More like this