8 Fun Things To Do At Electric Picnic This Year That Have Nothing To Do With Music
There is SO much happening this year.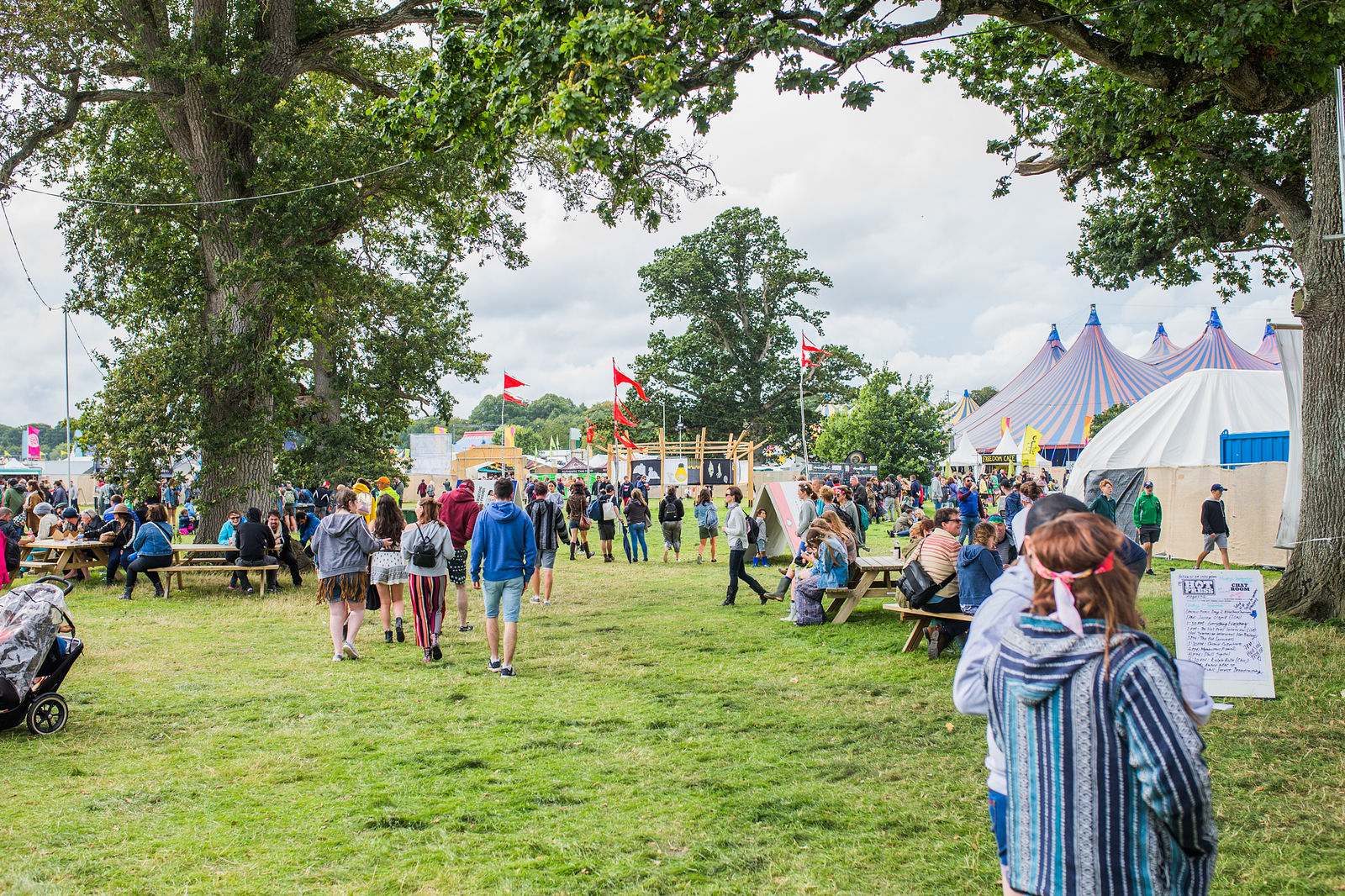 Guys, Electric Picnic is just two weeks away. Can you cope?
The festival is of course all about the music (Kendrick Lamar, Dua Lipa, NERD and St Vincent, we have our eyes on you) but there's so much to do besides. You won't have time for it all, of course, but here's what we always enjoy, year after year.
1. Cycle or run there
Listen, it's not for everyone, but if you're fit as a fiddle and could do a 17k run no bother, why not take part in the Tour de Picnic? Now in its tenth year, the Tour de Picnic raises money for the ISPCC, The Jack & Jill Foundation and Headway Ireland.
To take part, sign up here with a €50 deposit that secures your place and your festival ticket, then get fundraising. And fair play to ye all.
2. Laugh it up
The comedy tent is always a nice place to plant yourself for an hour or two, and this year's lineup includes Russell Howard, Alison Spittle, and David O'Doherty.
But if you're among the campers arriving early on the Thursday night, make sure to drop into the all-female comedy stage at the Hazel Wood. Hosted by Joanne McNally, Aoife Dooley, Ruth Hunter and Sahar Ali will be regaling us on the night, amongst others. Hup the gals.
3. Rest your feet and get some tasty food at the Just Eat Retreat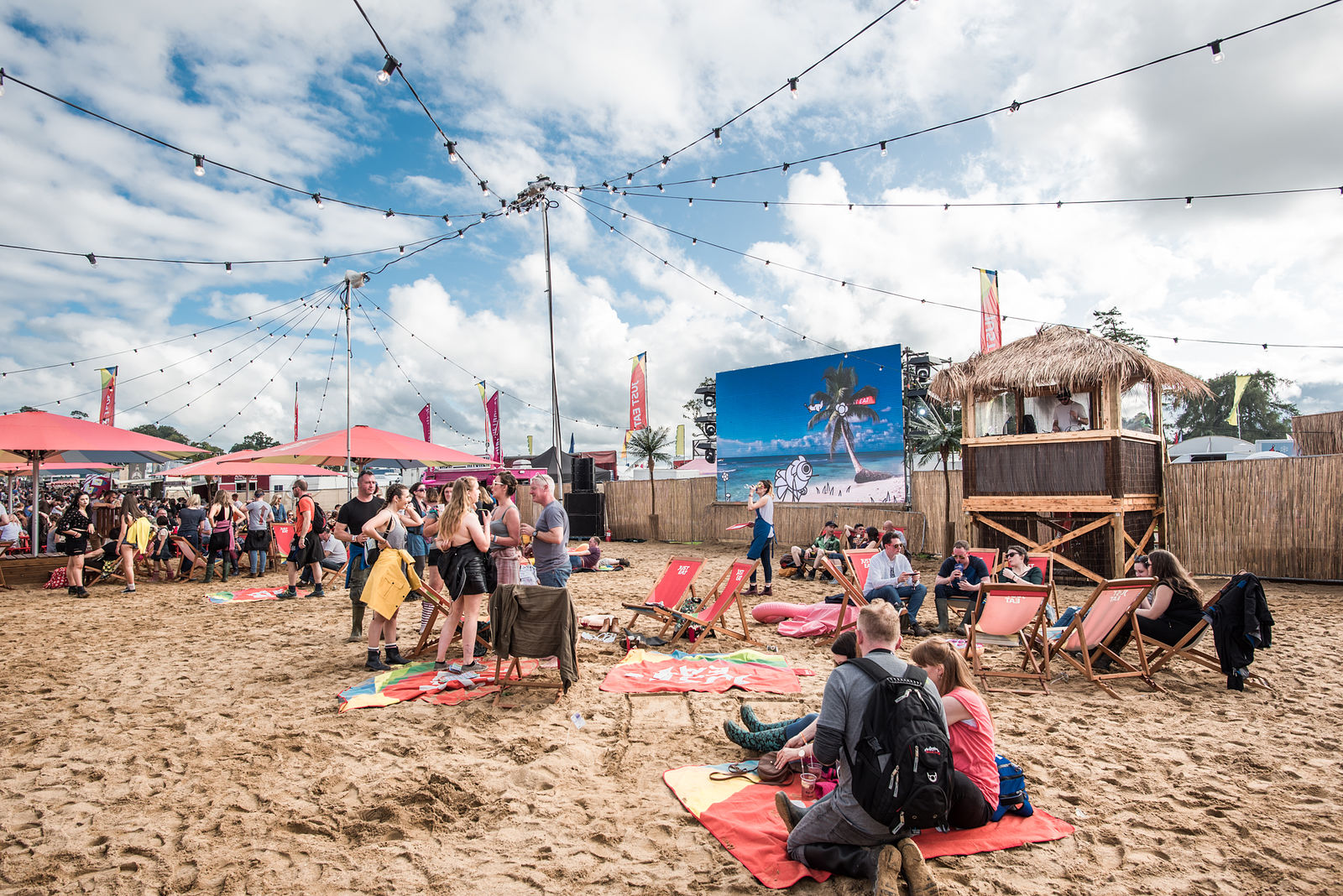 If you've been to EP, you know trekking around the campsite and arena is TIRING. If you just want to sit down on an actual chair and eat some food, head to the Just Eat Retreat, where waiters will bring you grub from Box Burger, Platform Pizza, and Indian restaurant Daata. We're drooling already.
4. Or have a fancy dinner, if you're like that
Chefs Derry Clarke and Clodagh McKenna have teamed up to bring a more luxurious dining experience to the Picnic – for a mere €120, you can experience a sumptuous banquet of salmon, dry-aged beef, and a honey roasted peach dessert, while also raising funds for Temple Street Children's Hospital and Pieta House. Nice! Tickets are available here.
5. Pet the doggies at My Lovely Ranch
When you're feeling a bit delicate on the Saturday or the Sunday morning, there is no better place to be than My Lovely Ranch, located in the Trailer Park. Run by My Lovely Horse Rescue, the ranch is home to a clatter of cute pups over the weekend. Heaven, basically.
6. Listen to a podcast IRL
If you're the type of person who finds walking intolerable without a podcast in your ears, you'll love the Ah Hear! stage at MindField. Marian Keyes will appear on Lisa Hannigan's podcast, Soundings, and Jarlath Regan will host a special episode An Irishman Abroad.
7. Use your cúpla focal
There's always a place to get your Gaeilge on at EP – An Puball Gaeilge is a permanent fixture of MindField, bringing Irish musicians, comedians, and speakers together – but this year, the Hazel Wood will be a hub of trad, storytelling, poetry and dance from 7pm to 12am on Saturday and Sunday.
8. Get crafty
The GreenCrafts Village is a very interesting little area in the main arena – you can try blacksmithing, basket-weaving, woodwork, ceramics, and jewellery-making. Basically, it's your secondary school art class all over again, and you get to take home something beautiful at the end of it. Drop by!
Have your say
More like this