A Beginners Guide To Phone Sex
How to talk dirty, even if you're scarlet.
If you've never tried it before, phone sex can be daunting. You might be nervous, embarrassed, even unsure of what to say. However, if you're in a long distance relationship, or if you and your significant other have super busy lives and rarely get time together, phone sex can be the next level of intimacy that you and your partner need to keep connected while apart.
Still a bit apprehensive? Here are some tips that'll make trying phone sex a little less intimidating and a lot more exciting. We learn best by doing, so bite the bullet and bring your relationship to new heights. You can thank us later.
Ease Yourself In
If the thoughts of diving straight into a saucy phone call gives you a fright, you can be thankful for abundance of social networks that'll ease you into the process. Sending a sneaky sext/snap is a good way to test the waters and also suss out whether your other half is up for a sexy session. "You up?"
Send Photos
Phone sex doesn't have to be just literally talking on the phone, you can incorporate Snapchat and WhatsApp into the fun too. Men are super graphic, so sending them a racy pic to go along with your sexts will really get things going. If you're a bit sceptical about sending photos, sending a quick pic on Snapchat eliminates the fear of a screenshot. Snap videos are also a fun way to give your S/O a sneak peak of what you're up to. If in doubt, chop your head off in the pic.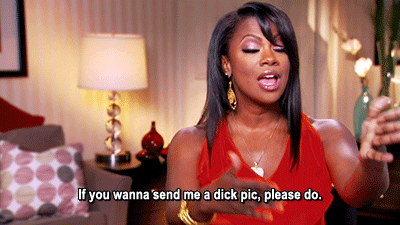 Remember What Your Other Half Likes
There's no point blurting out kinky role plays during phone sex that you know your partner has never mentioned liking in the past. The key to phone sex is making it believable. Of course, you can get a little brave and suggest new things, but the aim is for you both to know it could really happen when you're together. So unless whips and chains is what you're both into, leave it out.
Don't Fake It
The aim of the phone sex game is ultimately that both of you get off, so don't go faking it. If something's not doing it for you, say it. Life is too short to fake an orgasm.
Be As Vocal As Possible
Your voice is your main asset during phone sex, so don't be afraid to be a chatterbox in this situation. If you're starting to run out of sexy things to say, some heavy breathing will go down a treat. However, we're not talking serial killer breathing down the phone, just a few quick breaths to let your partner know you're enjoying yourself.
Another good way to get the ball rolling if you're unsure of what to say is to use memories, this works especially well if you're long distance. This will help give both of you something to focus on, and because it's already happened, it won't take too much imagination to get you both in the mood.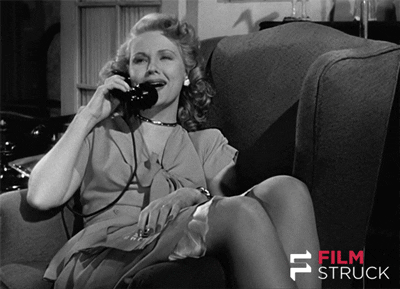 Trust Is Essential
Having trust in your relationship is essential if you're thinking about trying out phone sex. For most people, your first time is going to be a little bit awkward and nerve-wracking, and that's okay. Trusting your partner not to laugh or judge you during a steamy session will make the whole thing easier and you'll be more likely to get comfortable and loosen up. The main thing is to not make yourself vulnerable to someone who may use things against you in the future should things not work out. Trust is key.
Have your say
More like this