Insta Creep: Ariana Grande's Ex Had A Sweet Reaction To Being Namechecked In Her New Song…
What all the celebs are up to on social, from A to Z listers.
In our gossip column, we indulge our nosiest desires and delve deep into what the celebs (and 'celebs') are doing on social media. Who's tweeting and deleting? Who's shady faving? Let's find out.
Everyone is so excited about this Spice Girls reunion, but have you seen Adele? 
The singer may be a purveyor of sad bangers, but she is in fact a huge fan of the girl group – during her 2016 Carpool Karaoke segment, she enthusiastically performed Wannabe and told James Corden that it was a "huge moment in my life when they came out".
It was Girl Power… five ordinary girls who did so well, and who got out. It was a really important period in my life.
And in case you needed proof… here's an amazing throwback pic.
The posters, the lollipop, the pure unbridled excitement. Yes, that's exactly how we're feeling right now.
Ariana Grande's ex-boyfriend has reacted very well to getting "the worst line" in her new song.
Unless you've been living under a rock, you'll know that Ariana released a surprise single called Thank U, Next over the weekend, namechecking all her exes. She talks about Big Sean and Pete Davidson and Mac Miller, but also about some guy called Ricky:
Wrote some songs about Ricky/ Now I listen and laugh
Ariana dated backup dancer Ricky Alvarez for around a year in 2015/2016 – he was with her during her infamous donut-licking incident. He posted a video of himself listening to the song:
I LOVE THIS pic.twitter.com/Nw2bw1pVun

— ᴀʏʟᴀ ☁️ (@BELOVEDSEL) November 5, 2018
"Nothing but gratitude. Thank u, next. Those songs were fire though, you're welcome," he wrote, referring to True Love and Moonlight, the two songs written about him.
Ari, for her part, said the line about listening and laughing to those songs was "meant v lovingly":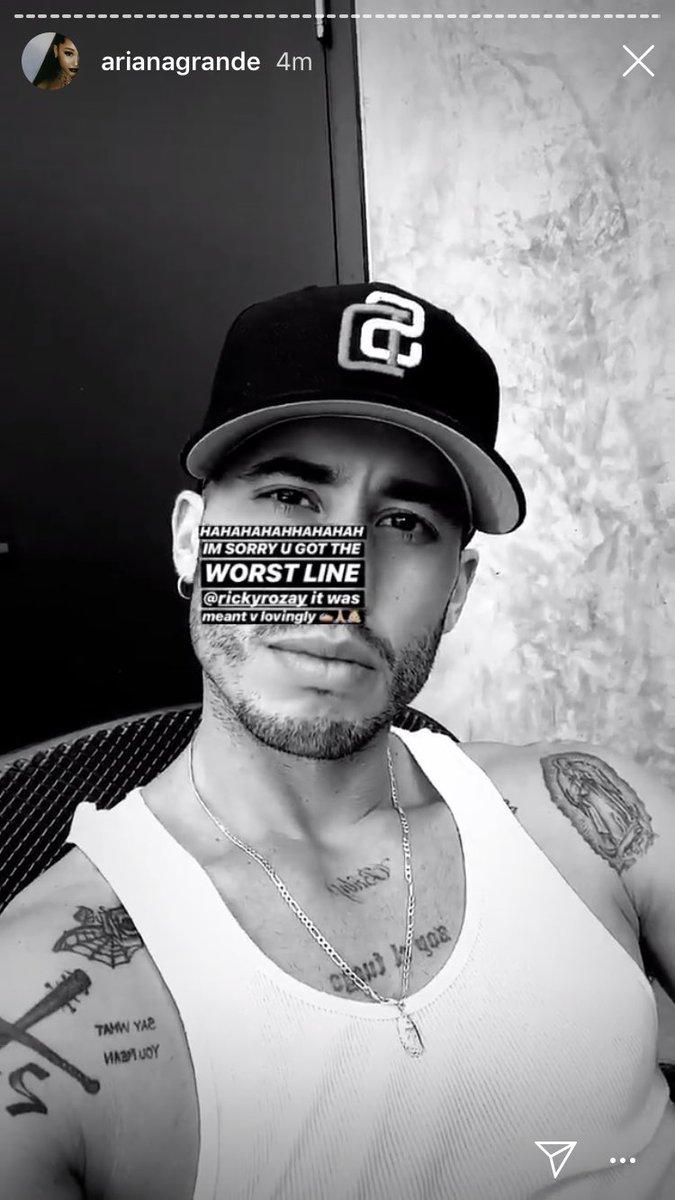 Nice to see people being NICE to each other for once.
So every year one of the Victoria's Secret Angels is selected to wear an especially fancy bra at the annual fashion show.
This year, the especially fancy bra is valued at $1m (yes, one million dollars) – it's made out of Swarovski crystals and sterling silver, and looks hella uncomfortable but oh lawd she tryin:
Elsa Hosk says getting to wear the bra down the runway is a "dream come true" so good for her I guess.
And now it's time for… #WhereAreTheyNow?
Blasts from the past.
Cast your mind back to 2004, when F**k It (I Don't Want You Back) by a man called Eamon was EVERYWHERE. Everywhere! And it had so many swears in it and your parents hated it. Have you ever thought about Eamon since? Cos he's still out there, and being retweeted by Kanye West for some reason.
@kanyewest I'll never forget the time we met in Rome and you told me "I just bought your album yesterday". Made my day then….and still makes me grateful when I think of it. Have always been rooting for you and will continue to. God bless you

— Eamon (@EamonOfficial) October 30, 2018
Good on you Eamo.
Have your say
More like this