Love Island Voting Figures Show That Amber Was The Winner All Along
Go girl!
For the duration of Love Island, viewers were up in arms wondering whether Tommy and Molly-Mae would win, or if Maura and Curtis would manage to snatch their crown – but we needn't have bothered.
Voting figures show that eventual winner Amber Gill got the most public votes all the way through the competition, no matter who she was coupled up with.
A 'show insider' told The Sun that while it was a surprise to viewers that she and Greg O'Shea pulled it out of the bag, it wasn't to those in the know.
People connected to the show could see her popularity throughout the course of it. She was so in favour that it seemed to be a case of whoever she coupled up with would end up the winner with her.
Now, we do find it hard to believe that if she reunited with Michael, the viewers would have followed her – but it is good to know that if Ovie and Amber got all the way to the finals as a platonic couple, they had a very good chance of securing the bag.
However, our girl did end up having a love connection with Limerick man Greg, and days before the final, bookies made them favourites to win despite Tommy and Molly-Mae being the frontrunners for WEEKS.
Amber's power! Iconic.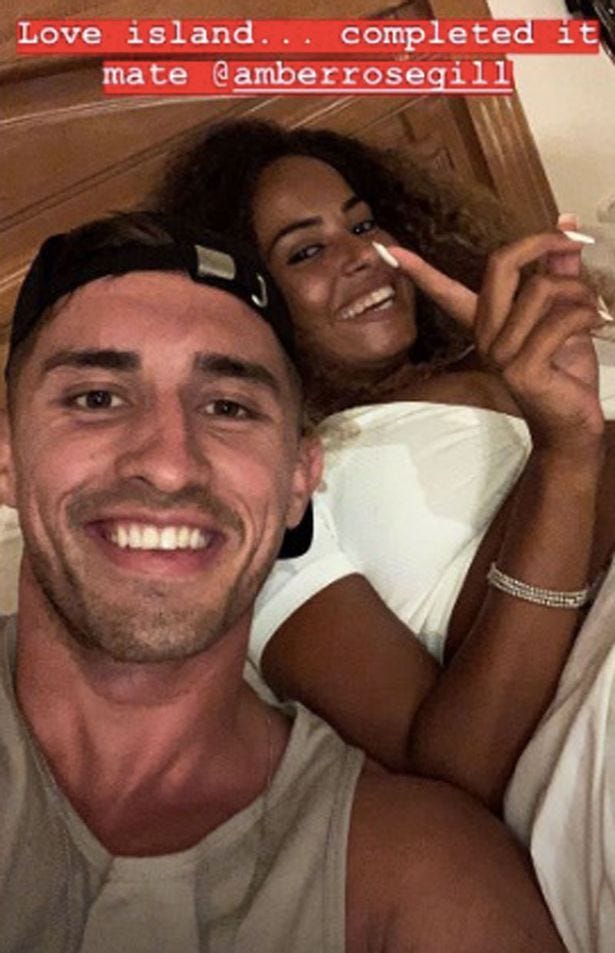 It was clear from the look on her face when the winners were announced that she was shocked at the result, and according to Greg, they hadn't even thought about what they'd do if they came out on top.
"We didn't even think we'd win the money so it hasn't actually come into our heads," he said in a post-show interview. "I'll probably invest it, which is really boring.
"I'll definitely get at least one designer item, and then I'll save the rest," said Amber. A girl after our own hearts.
Have your say
More like this