Nicola Peltz Has Spoken Out About Her Alleged Feud With Victoria Beckham
"She didn't say you can't wear it; I didn't say I didn't want to wear it"
Nicola Peltz has opened up about her rumoured feud with mother-in-law Victoria Beckham.
Setting the record straight, Nicola spoke candidly with Variety about her relationship with Victoria and the origins of their alleged 'feud'.
Speaking about her wedding day, Nicola says that she believes that much of the rumours about their relationship stemmed from her not wearing a Victoria Beckham gown on her big day, instead opting for Valentino Couture.
"I was going to (wear a VB dress) and I really wanted to, and then a few months down the line, she realized that her atelier couldn't do it, so then I had to pick another dress," Nicola began.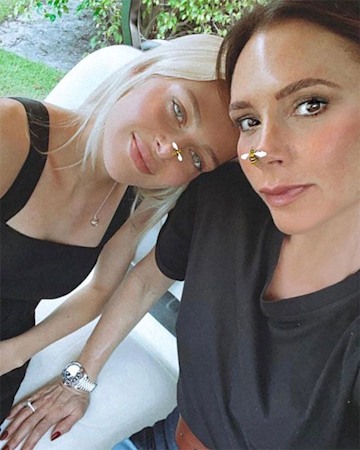 "She didn't say you can't wear it; I didn't say I didn't want to wear it. That's where it started, and then they ran with that."
Continuing on, Nicola's husband Brooklyn added to their conversation, letting readers know that all of the Peltz-Beckham family get along just fine.
"I've learned they're always going to try to write stuff like that. They're always going to try and put people down. But everyone gets along, which is good."
View this post on Instagram
As for what we can see from the couple next, Brooklyn says that the two have discussed a reality TV show, and would be more than happy to film one if the opportunity arose.
"I've always said to my wife, we should actually do a reality TV show, because she's so funny"
"And we take the piss out of each other all the time. She sometimes doesn't get my English humor."
Have your say
More like this