Poldark Actress Eleanor Tomlinson Says She's 'Upset' At Being Paid Less Than Co-Star Aidan Turner
The gender pay gap keeps cropping up.
Poldark star Eleanor Tomlinson says she is "pretty upset" over being paid less than her male co-star Aidan Turner.
The gender pay gap row has reached the BBC drama as the actress spoke out during an interview with Red magazine.
Asked whether she thought she was paid the same as her male co-star, Eleanor told the magazine: "My guess is no."
And while at the beginning that might have been OK, he was a bigger star than me, now I don't think so. We're equal leads of the show, so I'd be pretty upset if the gap hadn't closed.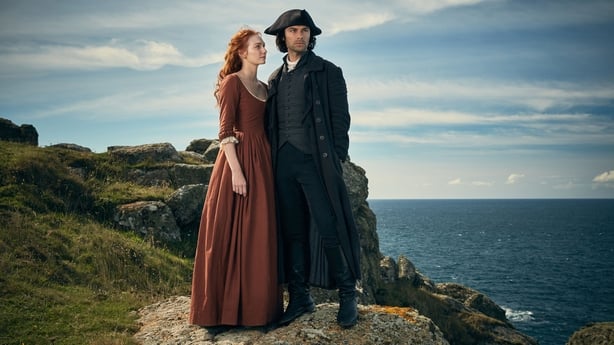 In response the star's interview, production company Mammoth Screens were forced to make a statement about the difference in pay, defending the gap by referring to the difference in screen time.
Whilst we can't and won't disclose the details, we do pay Aidan Turner more for playing Ross Poldark as throughout all series Ross has significantly more screen time than any other character.
It comes following the controversy surrounding The Crown earlier this year, when it emerged that the the star of the show Claire Foy (who plays the Queen) was being paid less than her co-star Matt Smith.
After the revelation, Netflix promised to redress the balance and Foy has reportedly received £200,000 in back pay. Smith followed up saying: "Claire is one of my best friends, and I believe that we should be paid equally and fairly and there should be equality for all."
Gender inequality has also cropped up in the news this week after stars such as Cate Blanchett and Salma Hayek began protests at the Cannes film festival to stand up for inequality towards women.
Speaking more about her Irish co star in Poldark, Eleanor confessed that her and Aidan get on like a married couple. "(We row about) everything – usually our characters," she said. "We're both ridiculously protective of them and squabble like an old married couple."
"Usually it's one of us saying that our character wouldn't behave a certain way. Aidan loves everything being his (character's). But then he loves to wind me up."
Have your say
More like this