Save Or Splurge: We Compared Durex Lube With Dealz' €1.50 Version
Is sexy-time something worth splashing the cash on?
A lot of people think a lubricant during sex is only necessary during anal or for older women who experience unpleasant vaginal dryness, but this really isn't the case.
A good lube can transform your sex life in ways you probably never thought it would. If you find vaginal sex sometimes uncomfortable due to tightness – get some lube. If you want to give your fella this best hand-job he's ever had – get some lube. If you're interested in a bit of butt play before the real thing – get some lube. Or, if you're partial to a bit of slippery sexy-time in general…the answer, my gals, is lube.
I personally believe that once you go lube you never go back, it just makes sex way more enjoyable. However, like most things we enjoy in life, it rarely comes cheap.
Durex is usually our go-to for anything sexy, but like most branded things, their products can be a little 'spenny. In Boots a 200ml bottle of Durex lube (or massage gel, same diff) will set you back about €9.99, and if you're going at it frequently, you'll learn this can dwindle fast.
While I wouldn't necessarily encourage going cheap on things like condoms, I couldn't help but wonder…will a cheap lube do the same job as its more expensive rival?
That's when I came across the sexy aisle in Dealz. From condoms to lube, I was shook at the amount of sexy bits Dealz stock. I picked up a 75ml bottle of Play Time lube for just €1.50 – if that's not a bargain I don't know what is – to pit against my much loved Durex 2 in 1 Play and Massage gel.
Both lubes tested were water based and just the original version or of "soothing" nature. Both were tested by vaginal sex, vaginal and anal penetration using fingers and a good old hand-job. Lovely.
Although both liquids were of similar consistency, the €1.50 lubricant was notably thinner than the Durex brand – more watery than gel like, which wasn't necessarily a bad thing. In terms of smell, I was expecting the cheaper alternative to have more of a chemical scent, but was proven wrong as both brands have virtually no scent at all. As for lubricant performance, the two performed more or less the exact same, however the Durex brand tends to absorb into the skin quicker, meaning ultimately more product is used.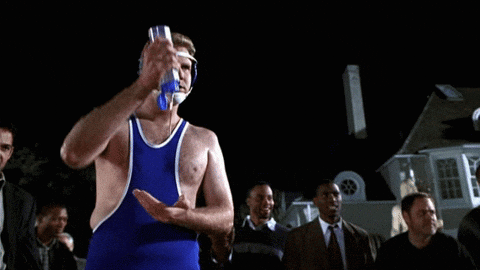 Another thing to note is the packaging. The Play Time lube has a pushable dispenser while the Durex lube is in a squeezy tube. I personally prefer a push dispenser as it's easier to control how much product is dispensed. Often, the Durex squeeze tube can fill with air, making it difficult to squeeze out the liquid and control how much is dispensed – not ideal when you're in the moment.
In my opinion, both products do more or less the exact same job, despite the significant price difference. For the price of one Durex lube you could buy six Dealz Play Time lubes, which have a handy dispenser and are travel friendly, sure why wouldn't you?
In this instance, you're best off saving your cash rather than spending it.
Have your say
More like this