Someone Just Stole A Car And Drove It Into Taylor Swift's House
She did say nothing good starts in a Getaway Car..
Taylor Swift's house has been damaged after a stolen car crashed into it – how unfortunate is that?
According to the Westerly police, a car stolen in Connecticut crashed into the front gate of Taylor's Rhode Island home on Monday night.
A 19-year-old named Shykeim Edwin Lewis faces several charges and is being held on a $10,000 bond. There were three other people in the car with him, but none of them are facing charges.
From stalkers to sexual abusers, this isn't the first time Taylor has been at the brunt of illegal activity. In fact, she's so concerned for her safety now that she carries army-grade supplies with her at all times in case of a gunshot or stab wound, according to an interview she did with Elle Magazine.
Just last month, her alleged stalker was arrested for breaking into her apartment again. Poor girl can't catch a break.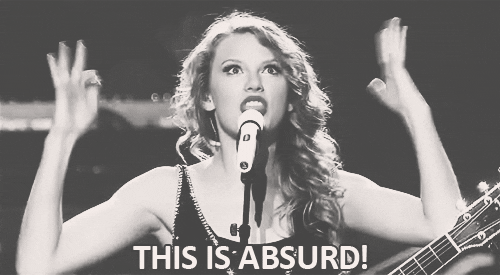 Taylor did say that nothing good starts in a Getaway Car…
Have your say
More like this