Terrie McEvoy Celebrates Gender Reveal And Thanks Followers For Love And Support
Their video is so sweet!
Terrie McEvoy thanked her followers on instagram for the kind messages of support and love after her gender reveal.
The Influencer, nurse and entrepreneur let followers into her gorgeous gender reveal celebration yesterday and found out that she and husband David are welcoming a baby girl into the world.
She was flooded with tags and messages congratulating the pair and thanked everyone saying, "Thank you all beyond words for the beautiful well wishes today! Sending love and happiness to every single one of you for being so kind!! Love Terrie, David, Jake, Nacho and our beautiful bubbles".
"Thank you for all the tags and love! This baby girl has no idea how much happiness she has brought to our family…I. just can't wait to watch Jake become a big brother he just loves kids," she continued.
Terrie shared her excitement on Instagram stories before the event, driving with the balloon in the back of the car she admitted she was tempted to pop it there and then.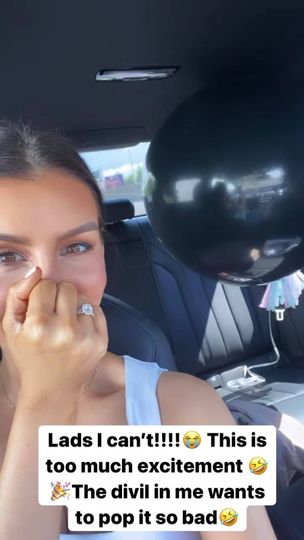 We also got a glimpse at her cake which was adorably decorated with a teddy bear and blue and pink balloons, surrounded by blue and pink doughnuts. Yum!
Sharing a snap of the balloon she said; "
Waiting on our nearest and dearest to arrive!!! The excitement is REAL!!!! What's your guesses???"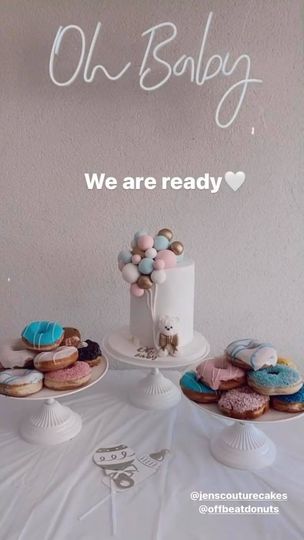 In a gorgeous video she had since posted social media Terrie revealed that they are expecting a girl, after popping a balloon filled with pink confetti!
Posting the video to Instagram she said; "How wonderful life is now your in the world" and she can be seen jumping up and down with joy at the news.
View this post on Instagram
Congratulations to Terrie and David on this wonderful news!
Have your say
More like this