The Best Reactions To Greg And Amber Winning Love Island Last Night
What a victory for Ireland.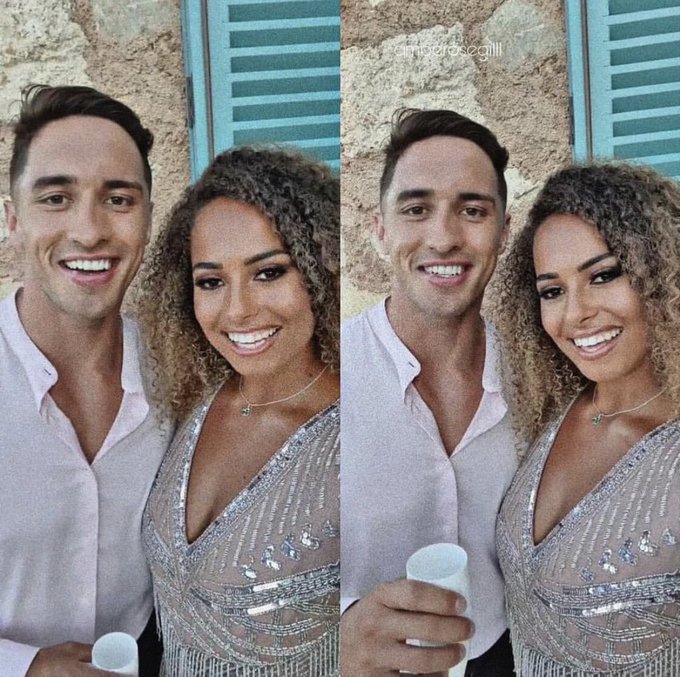 Last night, Amber Gill and Limerick man Greg O'Shea were crowned the winners of Love Island 2019.
The pair had only been coupled up for 12 days in the villa, but it's clear that their sweet relationship charmed viewers completely. Greg was the respectful, easy-going guy Amber needed, and he arrived at just the right time.
While the whole of Ireland was rooting for them to win, we still didn't believe it would happen, which was why we were probably just as shocked as Amber when Caroline Flack announced them as the winners:
What a moment. Here's a look at the Twitter reaction to their win.
Viewers began to have hope for a #Gramber win after Greg read his poem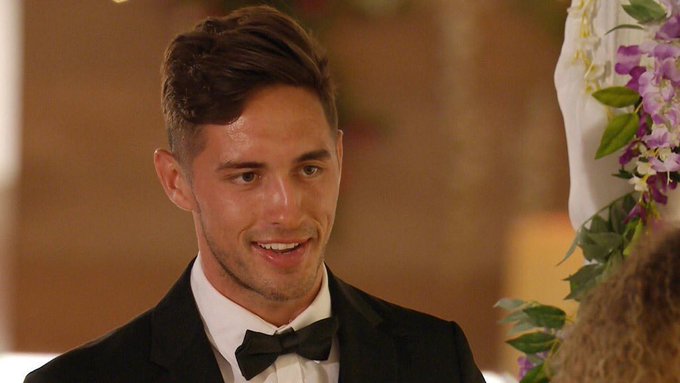 The Islanders were asked to write a 'declaration of love' to their partner, but seeing as they'd only known each other 12 days, Greg eschewed the soppiness and penned Amber a Rose of Tralee-style poem.
Even though it contained couplets like "The perfect balance of honesty and sass, and of course we can't forget about your gorgeous ass", everyone was still pretty choked up? The power of love.
me watching everyone else's cheesy declarations vs me watching greg's cheesy declaration #loveIslandfinal pic.twitter.com/wWWh7tKu2V

— relentless love island memes (@maisiemaytorr) July 29, 2019
nah but Greg wrote a whole poem and added "teach me how to whine" please that man deserves an award #loveisland pic.twitter.com/mmWi9MkwT7

— ♡ (@themunalisa_) July 29, 2019
They were touched by the fact that Amber was wearing the shamrock necklace Greg's mam gave her
Ambers wesring the necklace Greg's mam gave her ?❤️ just give them the 50k already ? #loveisland pic.twitter.com/jbgjl5QVg5

— Rachel ✨ (@rachelb90423533) July 29, 2019
We're not crying, YOU ARE.
The win felt extremely #deserved after Amber's journey on the show
Amber was the first person to walk into the villa, Greg was the last person and they just won together, that's mad #LoveIsland pic.twitter.com/RhwrlQy78W

— h (@hayleyskordei) July 29, 2019
amber went through one of the worst experiences in villa history, got her heart broken lost her confidence. eventually found the man she deserves and WON THE SHOW. it's what she deserves. #LoveIsland pic.twitter.com/pF9aWFb4Tj

— flo ♡ (@sugdone) July 29, 2019
She really did get messed around by a certain man we'll call Mick, but she made it out the other side in style.
And no one could help but be like HOW'D YOU LIKE THEM APPLES MICHAEL
She REALLY said "Michael who? I don't know her" and secured a new man and 50k!

Getting back with your ex is a scam ladies!! https://t.co/pVMm5MydU5

— Yewande's Wig (@ChantayyJayy) July 29, 2019
Michael was always banging on to Joanna about not letting Amber "win" and now she's WON !!! #Loveisland pic.twitter.com/v6hITJKb57

— ??‍♀️ (@fervent_101) July 29, 2019
Roses are red
Gregg is Irish
Amber's just won love island
Now who's fucking #LoveIsland pic.twitter.com/Y0SqXZwubx

— Kelsey Spooner ? (@KelseySpooner) July 29, 2019
But let's not dwell on him too long now.
Some have suggested that their win makes up somewhat for the Brexit mess
TAKE THAT BORIS JOHNSON YOU MOPHEAD. YOU HAVE BREXIT, BUT WE HAVE GREG AND AMBER HEALING ANGLO-IRISH RELATIONS SINCE JULY 2019 YOP! #loveIslandfinal #LoveIsland

— Eoghan McDermott (@eoghanmcdermo) July 29, 2019
we fucked it with Brexit but we've smashed it with Amber and Greg #loveisland

— Benny James (@Beno_ldn) July 29, 2019
You're not out of this completely, fellas, but we'll accept this form of reparations.
Even the Irish Embassy in the UK was pleased at the thought of what this will do for British-Irish relations
Well we're all about British-Irish relations so congratulations Greg & Amber! #LoveIslandFinal #LoveIsland ☘️????? https://t.co/CxOr0k4Aop

— Embassy of Ireland (@IrelandEmbGB) July 29, 2019
Truly, this show has international ramifications.
But now we're just waiting for Greg's homecoming
Liam McCarthy isn't coming to limerick this year but by god Greg is bringing it home #loveisland

— Niamh Clohessy (@niamhc_) July 29, 2019
Will there be a homecoming for Greg in Limerick à la Shane Lowry in Offaly? He deserves one goddamnit#LoveIsland

— Colette Sexton (@colette_sexton) July 29, 2019
Yup Limerick and congratulations to the happy couple!
Have your say
More like this