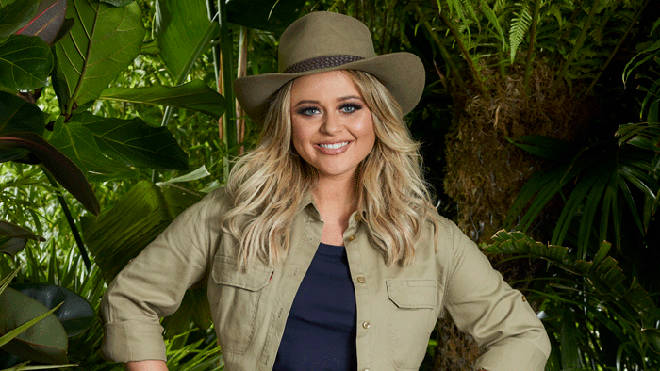 One of the byproducts of going on I'm A Celeb is losing a fair bit of weight, owing to the famously simple jungle diet of rice and beans.
Every year, much is made of the weight the celebrities drop during their time on the show, but the tone is often one of admiration and approval, as opposed to acknowledgement that they're often literally starving in there. That's not really something to be celebrated!
This year's runner-up Emily Atack experienced that weird attitude first hand when a man approached her in a restaurant to tell her to stop eating, because according to him she looked better when she was surviving on rations.
"Some bloke just said to me in a restaurant whilst I was eating my dinner… 'No, stop. Starvation suits you.' What in the…?!" she tweeted. "I would throw my burg at you but that would be a massive waste love."
Emily's body has been under the microscope both on the show and off – from talk of the stone she allegedly lost in the camp, to Harry Redknapp saying she looks like a different person with makeup on (and therefore a far more suitable dating prospect for his son Jamie).
Last week, she told her Instagram commenters that she "couldn't believe" how fascinated the media and public were with her post-jungle body.
We are all different shapes and sizes… Some have rock hard abs, some have a bit of jam roly poly, it's all OK!
Naturally, Emily's followers have leapt to assure her that this man is trash, but it's worth remembering this type of thing happens all the time. Maybe it's not as sinister as telling someone that 'starvation suits' them, but it's there.
We've all had someone comment on the possible calorie content of our lunch (there's always one in every office) or how they could "NEVER" eat the chocolate cake you were just about to tuck into. Not to mention the dozens of articles sure to pop up this week on how long you'd have to work out to burn off your Christmas dinner.
Let people enjoy their food! Especially if they've just been eating rice and beans for three weeks. Have all the burgers you want, Emily.
Have your say
More like this