Abbie Quinnen Opens Up About Her Split From AJ Pritchard For The First Time
"AJ isn't the person I thought he was"
Abbie Quinnen has spoken out about her split from AJ Pritchard for the first time since the news was announced.
The pair were in a relationship for 4 years before calling it quits just last month. The reason for their split wasn't shared at the time, but Abbie has now gone into detail about the events leading up to their break up.
Chatting with The Sun, Abbie explained how shocked she was to see their relationship end this way.
"AJ isn't the person I thought he was. After everything I went through with him I thought we would be together forever. He has been the biggest disappointment to me."
Continuing on, Abbie explained how AJ went abroad to film for work earlier this year, when he seemingly 'changed'. In South Africa Abbie claims that AJ became close to his work friend, Zara Zoffany.
"AJ was nervous about going away to film as he wasn't able to prepare for it as much as other ones he had done like I'm A Celebrity and Celebrity SAS. Before he left we had a really emotional goodbye. We hugged for hours and shed tears," she said.
"I was missing AJ lots, but knew he'd be focused on the show and doing amazingly, like he always did on these things. When he eventually got his phone back he seemed different. He wasn't calling as much and seemed distracted."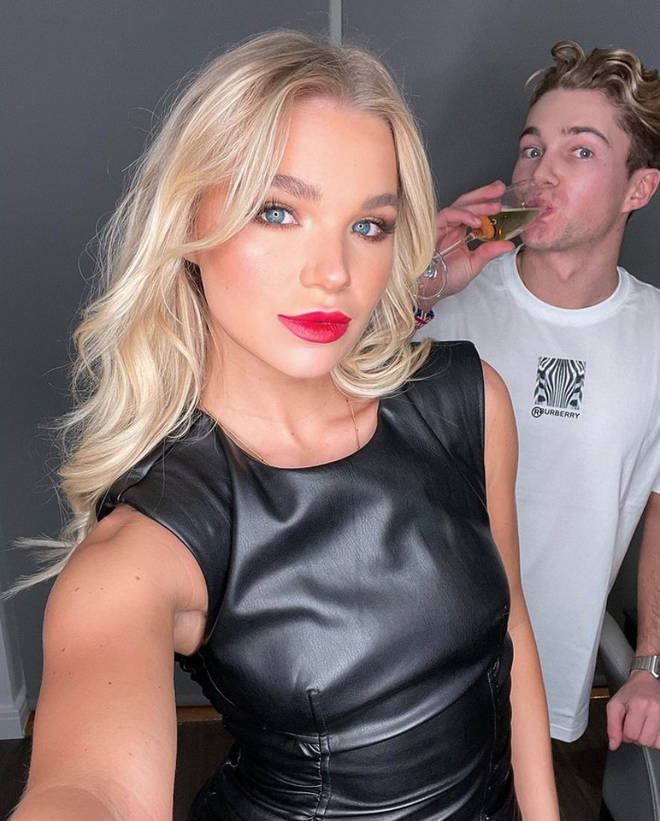 Abbie says that she found messages between AJ and Zara, and things began to go downhill from there. Moving back home to his parents to get some space, Abbie claims that she and AJ met up in a park to talk things out where AJ ended things.
"He was completely emotionless and ended everything. He told me he no longer loved me and didn't want to be with me anymore"
She finally added:
"After ­everything we had been through together as a couple I thought that he would at least be upset that we were parting.
"He was acting as if I was a stranger. It was so hurtful and it broke my heart how cold he was. I was baffled and still am."
Here, she references the freak accident she suffered in January of this year when a 'life hack' TikTok video went wrong. When filming with AJ a blazing wine bottle blew up in her face, causing third-degree burns. Throughout her recovery journey, AJ was by her side, which she was thankful for.
AJ is yet to publicly adress the split and explain his side of the story.
Have your say
More like this