Apparently Gemma And Luca Almost Broke Up Multiple Times Before
"In no way was Luca blindsided"
Last week, news broke that Love Island couple Gemma Owen and Luca Bish had parted ways.
The two shared the news on social media, with Luca throwing some shade Gemma's way after he hinted at not being aware that the news was being put out.
"I would have liked some time to process this privately but as you all already now know, sadly Gemma and I made the mutual decision earlier today to go our separate ways," he posted on his Instagram story.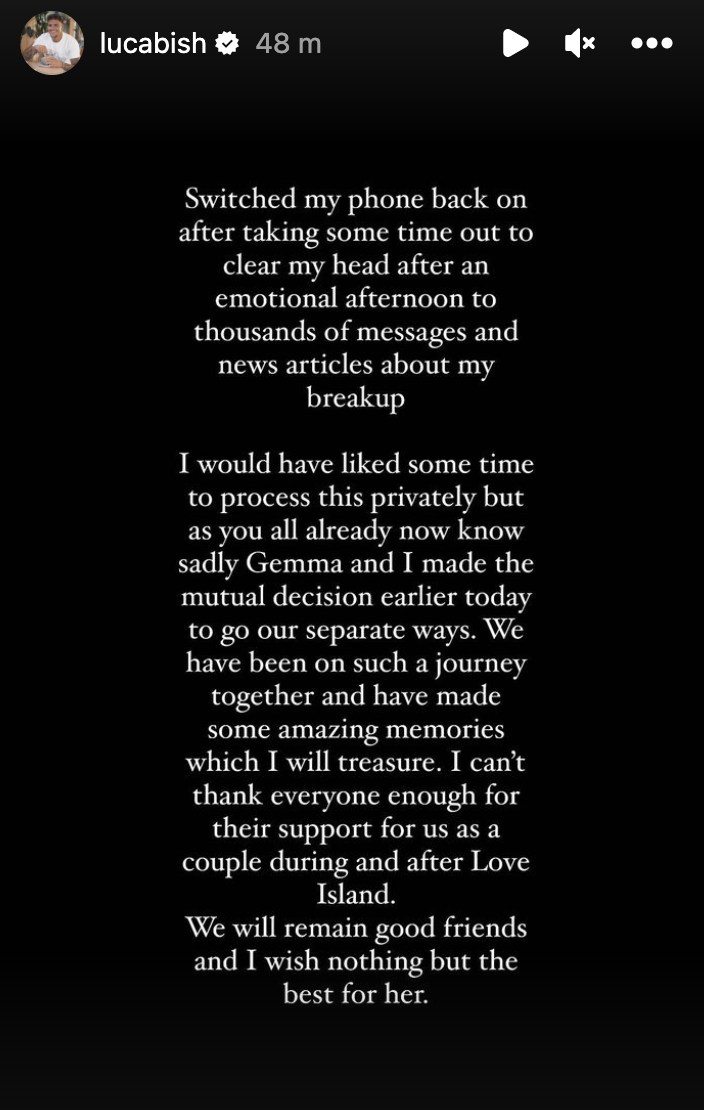 However, now it seems that the break-up maybe shouldn't have come as such as shock to the fishmonger at all, as a source has claimed that the couple actually almost broke up multiple times before.
The source told MailOnline: "In no way was Luca blindsided, they'd been on the rocks for quite a few weeks"
"They'd nearly split up quite a few times before this."
Continuing on, the source says that there were certainly some cracks in the relationship, however Gemma and Luca apparently tried to put on brave faces and fix things by going on holiday together.
"Cracks had been forming the past few weeks, they brushed it over. They tried to go to Dubai to see if it would help but things didn't change."
For now, the two seems to be keeping a low profile on their social media accounts as they both navigate their new lives without one another.