Chris Noth (AKA Mr. Big) Has Responded To THAT Devastating Potential SATC Storyline
TELL US IT'S ALL A LIE, CHRIS
A couple of weeks ago we talked about the rumour that Sex and the City 3 would kill off Big, however now it's looking like that was all a big fat lie. Let us refresh your memory a little.
In the podcast Origins, journalist James Andrew Miller chats about the entire SATC franchise and discussed the third movie and why it never went ahead, etc. In the last episode of the three part podcast, James revealed that Big would have died of a heart attack in the shower early on in the film, "making the remainder of the movie more about how Carrie recovers from Big's death than about the relationship between the four women", and we all went gasp!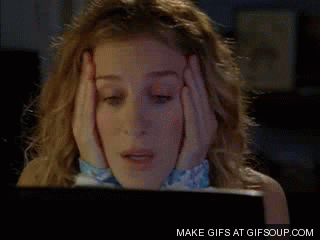 However, the actor who played Big has shut down that statement, saying it was all a lie.
At the British Independent Film Awards in London on Sunday night, Page Six reports that Chris Noth said, "He wasn't going to die." He insisted, "There's no way he was dying. That was all a lie."
Well thank god for that.
When asked if he thought Kim Cattrall was the one to leak the possibility of Mr. Big's death, he simply replied, "I don't know." Fair, Chris, fair.
So we all can sleep easy now knowing that Big is alive and well in make believe NYC.
Have your say
More like this