10 Bonkers Celebrity Stories From 2019 That You've Probably Forgotten Already
It has been A Year.
2019 has been a banner year for celebrity gossip. The Jordyn Woods/Tristan Thompson cheating scandal started us off with a bang back in February (and dragged on for the rest of the year), James Charles' beef with Tati sustained us in May, while Colleen Rooney and Rebekah Vardy's feud brought us joy throughout October.
But for every iconic Wagatha Christie moment, there were about 20 celebrity stories that made a big splash, then disappeared completely. Here are some of the best gossip tidbits from 2019 that you've probably forgotten already.
The Amber and Greg drama
It seems like only yesterday we were watching Love Island, doting on dashing young Gregory O'Shea and how lovely he was to the scorned yet feisty Amber Gill. They had to win, not just for Ireland, but for the sake of pied-off girls all over the world.
And they did. And he took her to Dromoland Castle and the All Ireland Final. And then, mere hours before the pair of them were due to go on the Late Late Show together, rumours abounded that they had broken up.
"I decided to come back to Ireland and do my thing here" #LoveIsland winner @GOSofficialpage clears up those rumours about him and @AmberRoseGill. #LateLate pic.twitter.com/b4C1EVgZhJ

— RTÉ One (@RTEOne) September 6, 2019
Greg appeared on the Late Late solo, telling viewers that the split had been a mutual decision based on distance and busy schedules. Amber maintains that he called it off over text. We remembered why you should never trust a rugby player.
UK influencer Clemmie Hooper getting caught trolling herself
You could not find a more '2019' story than this one. In November UK mommy blogger Clemmie Hooper admitted to anonymously trolling her fellow influencers on gossip sites, talking about herself to throw off the scent.
She publicly apologised for her actions, saying she had become "extremely paranoid" after finding a message board containing thousands of comments about her and her family, and decided to set up an account under a pseudonym to defend herself.
When users started to suspect it was me, I made the mistake of commenting about others. I regret it all and am deeply sorry – I know this has caused a lot of pain.
One of the people she commented on was her own husband, whom she called a "twat" – she also accused a black blogger of using her race "like a weapon to silence people's opinions".
Clemmie was found out after board users noticed that some of the posts had been made from the Caribbean island where the influencer was holidaying. After going silent on Instagram for a few weeks, she deleted her account outright in December. Yikes.
Ben Foden's surprise marriage
We were shook when rugby player Ben Foden and Irish songstress Una Healy split in 2018, even more so when we learned of Ben's 'adultery' (his word, not ours). But our jaws fell to the floor when, in August, he confirmed that he'd married his new girlfriend Jackie Belanoff Smith after a whirlwind courtship.
"People will say we are mad or crazy or even fools, as Jackie and I had only been dating seriously for a little over two weeks before deciding to get married," he wrote on Instagram, sending our jaws deep underground. "But when someone like her comes into your life, why would I wait?" Why indeed.
Ben went on to say that Una had given the marriage her blessing, and that Jackie would be a great step-mum to their kids, Aoife and Tadhg. Una, meanwhile, is in a relationship with GAA player David Breen and keeping things low key and mess-free. You have to respect it.
Molly Mae Hague's various transgressions
Poor Moll, she really became the internet's bitch eating crackers this year. She couldn't catch a break either inside or outside the Love Island villa, getting called out for a variety of perceived slights, including:
Prisoners eat better than this pic.twitter.com/1xyoVQgSzO

— Casual Services (@jamcasj) November 5, 2019
We do hope 2020 brings Molly Mae even a fraction of peace. She has to be wrecked.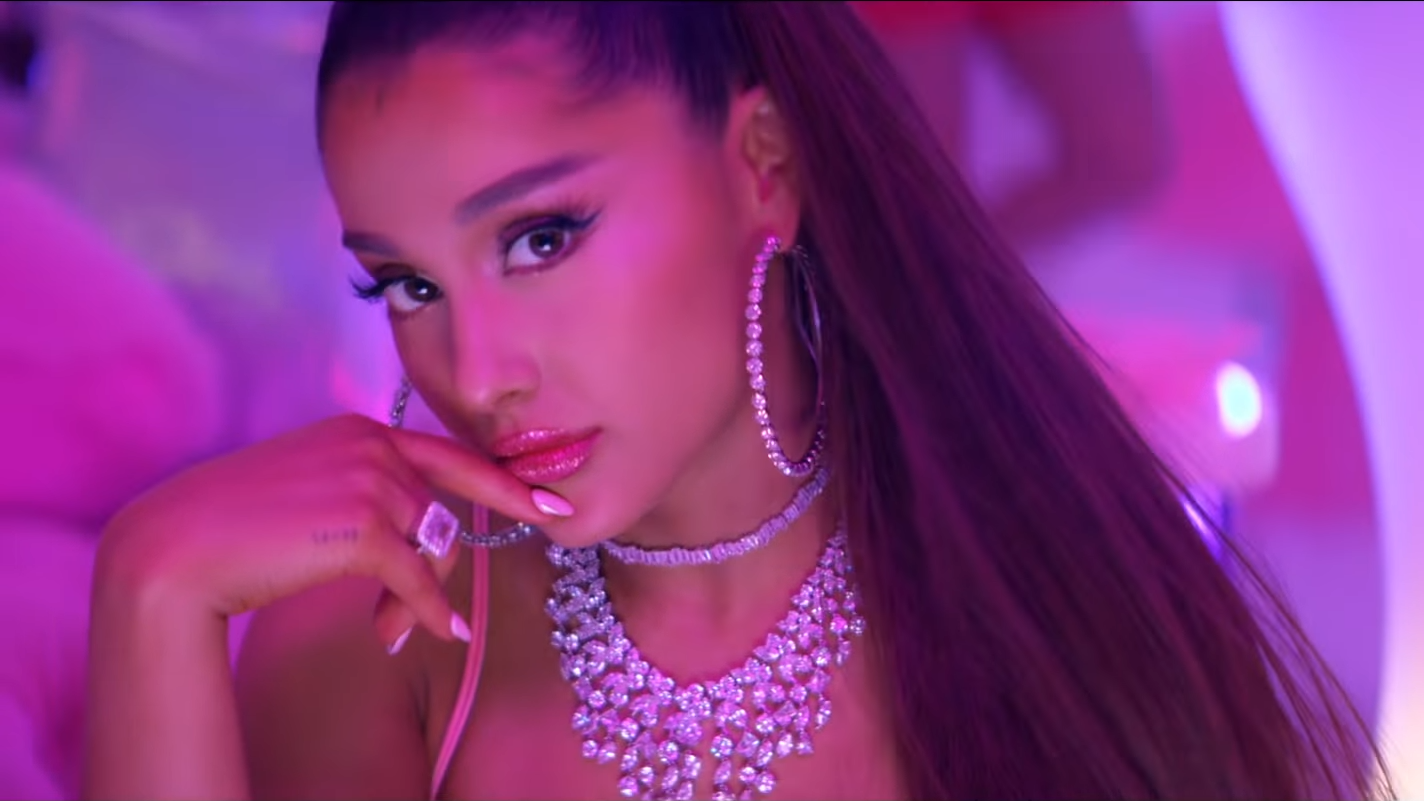 Ariana Grande's banjaxed Japanese tattoo
This took up quite a bit of our time in January. To commemorate her single 7 Rings, Ariana got a tattoo of the name of the song in Japanese characters on her palm – only thing is, whoever translated it did a terrible job, as the finished tattoo read 'small charcoal grill'.
【Instagramより】
アリアナがまた日本語のタトゥーを追加!今度はなんと漢字で「七輪」😳
「みんなこれは私の手じゃないって思っているみたいだけど、本当に私の手よ🥺」とコメントしています。
「七つの指輪」を略して「七輪」かな🤔💭とても気に入っているよう💍#アリアナ pic.twitter.com/wR55jgu7FU

— アリアナ・グランデ JP公式 (@ariana_japan) January 30, 2019
Replying to a fan, Ariana said she'd left out a third symbol that would have made the phrase correct because the inking "hurt like hell". After being dragged for getting a tattoo in a language she didn't speak (and seemingly caring more about how it looked than the actual words), she had it fixed:
The tattoo still isn't totally correct, but it makes more sense than it did before. Let us all learn from this.
The Jussie Smollett saga
At the end of January, Empire actor Jussie Smollett filed a police report saying he had been attacked in an apparent homophobic hate crime.
When detectives could find no CCTV footage of the attack, doubt was thrown on Jussie's version of events – in February, he turned himself in after being charged with filing a false police report, and was subsequently dropped from Empire. There were claims that Jussie may have paid two men (one of whom was reported as being his personal trainer) to stage the attack, and sent himself a threatening letter.
The actor pleaded not guilty, and a month later, all charges were dropped after he agreed to perform 16 hours of community service and surrender his $10k bond. Jussie said he was "truthful and consistent on every single level" and would continue to fight for "marginalised people everywhere". More twists and turns than an episode of Corrie.
Pete Davidson with Kate Beckinsale tonight…..and that's the tea. [📸: Daily Mail] pic.twitter.com/rChaKWnBHT

— 🕺🏻PETE DAVIDSON FAN🕺🏻 (@positivity4pete) February 2, 2019
Kate Beckinsale and Pete Davidson's brief entanglement
Pete Davidson moved on after his chaotic relationship with Ariana Grande by sneaking out of a Golden Globes party with none other than Kate Beckinsale, who is 20 years his senior and 20 times too good for him, let's be real.
Twitter exploded when a few weeks later, they were spotted enthusiastically Frenching at a hockey game, as poor Antoni from Queer Eye sat and desperately tried not to watch:
Expectation: Pete Davidson and Kate Beckinsale.
Reality: Antoni. pic.twitter.com/AbG8PxDH6f

— Taylor Banks (@MsTaylorBanks) March 4, 2019
Appearing on Saturday Night Live shortly after the meme-splosion that ensued, Pete said he didn't get the "crazy fascination" with his relationship with Kate, something the actress echoed in an interview with the LA Times:
I'm surprised by the interest. I've never been in this position before – never dated anybody who comes with their own bag of mischief. It's quite shocking and something to get used to… I think if you like the person less, you would bow out of it. If that were the main thrust of the relationship, there would be a problem. But it's not.
It's hard to really believe that neither of them enjoyed the attention, but anyway, it turned out to be short-lived. Kate and Pete split a month or so later, and he's now with Cindy Crawford's newly 18-year-old daughter, Kaia Gerber. How does he do it? Answer us.
Kylie Jenner throwing a Handmaid's Tale-themed birthday party for her mate
Kylie's had a hell of a year – she became the world's youngest self-made billionaire, broke up with her baby daddy, sold off her company, and embraced being a meme. But let us not forget that for some reason, she threw her friend Stassie a Handmaid's Tale-themed birthday party?!
Kylie decorated her house with Gilead flags, provided red robes and white bonnets for her guests to wear, and served 'Praise Be Vodka' and 'Under His Eye Tequila' cocktails.
Everyone was a bit like "Dressing up as enslaved women? In this society?" Even Bradley Whitford, who plays Joseph Lawrence on the show, thought the party was "tacky". He was being very kind there, we think.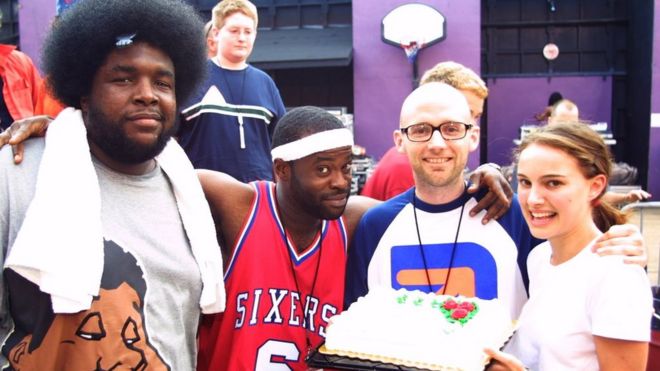 That weird Moby/Natalie Portman stuff
Agggh. Even thinking of this is giving us secondhand embarrassment. Dance musician Moby released a memoir this year in which he claimed to have dated Natalie Portman when he was 33 and she was 20. He describes kissing her under the trees at Harvard, where she was studying at the time, but said the relationship ultimately didn't work out.
Natalie remembers things differently. Speaking to Harpers Bazaar, she said that her recollection of the 'relationship' is of "a much older man being creepy with me when I had just graduated high school".
He said I was 20; I definitely wasn't. I was a teenager. I had just turned 18. There was no fact-checking from him or his publisher – it almost feels deliberate. That he used this story to sell his book was very disturbing to me. It wasn't the case.
Moby took this real bad and doubled down on his claims, sharing a weird photo of them together in 1999 and saying they'd "briefly dated and remained friends for years".
"I completely respect Natalie's possible regret in dating me (to be fair, I would probably regret dating me too) but it doesn't alter the actual facts of our brief romantic history."
His post confirmed that he'd gotten her age wrong (Natalie was in fact 18 in 1999) and made people even more sure of Natalie's side of the story. Leave her alone, Moby! She said what she said!
And the infamous Bertie Ahern WhatsApp voice note
We really did forget this and we are ASHAMED because it's such a banger. In January, a voice message went viral on WhatsApp with the story of a woman who was 'catfished' by a man who turned out to be former Taoiseach (and current chairman of the Bougainville Referendum Commission) Bertie Ahern on a dating app.
A spokesperson for Bertie fell over themselves to deny, deny, deny, saying the voice message was "complete rubbish" and the contents were "100% untrue". "It is unfair that anyone would be subjected to this in any walk of life either political or otherwise. Something should be done to protect people from this sort of thing," spluttered the statement.
Ah yeah. If Bertie didn't at least get a chuckle out of it, he's not the man we thought he was.
Have your say
More like this